Glitter ombre nails are a stunning and glamorous way to add sparkle and shine to your nails. Ombre nail art has been popular for several years, but adding glitter takes it to the next level.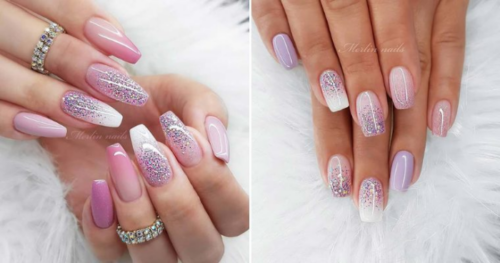 Whether you prefer bold and bright colors or subtle and soft shades, glitter ombre can be customized to suit your style and taste.
In this article, we'll show you 23 beautiful glitter ombre nail designs and ideas that we found on Instagram. From simple and chic to intricate and detailed, these designs will inspire you to create your own glitter ombre manicure.
One of the great things about glitter ombre is that it works with any color combination. You can choose to use colors that are similar to create a subtle, understated look or mix contrasting colors for a bold and eye-catching effect.
Some of the most popular color combinations for glitter ombre nails include pink and silver, blue and gold, and purple and black.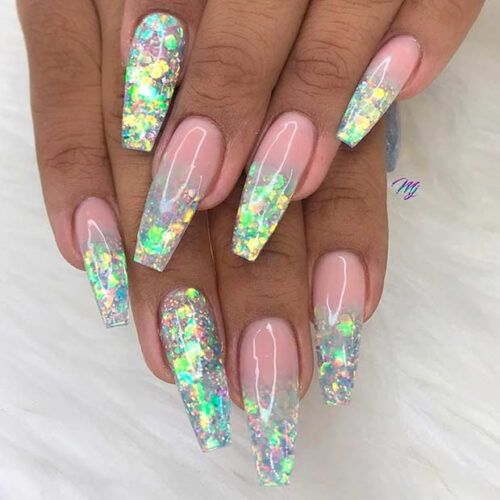 To create a glitter ombre manicure, you'll need a few basic tools such as a base coat, nail polish in your chosen colors, glitter polish, and a topcoat.
Start by applying a base coat to your nails, followed by a solid color polish. Then, using a makeup sponge, dab the glitter polish onto the tips of your nails and gradually blend it upwards. Apply a few coats until you achieve the desired level of glitter.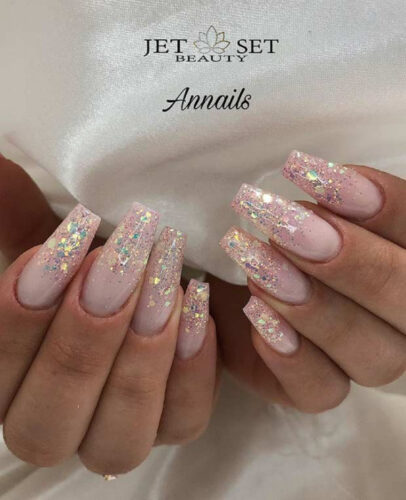 Now, let's take a look at some of our favorite glitter ombre nail designs:
Pink and Silver Glitter Ombre: This design features a soft pink base color that gradually fades into silver glitter at the tips. It's simple, chic, and perfect for any occasion.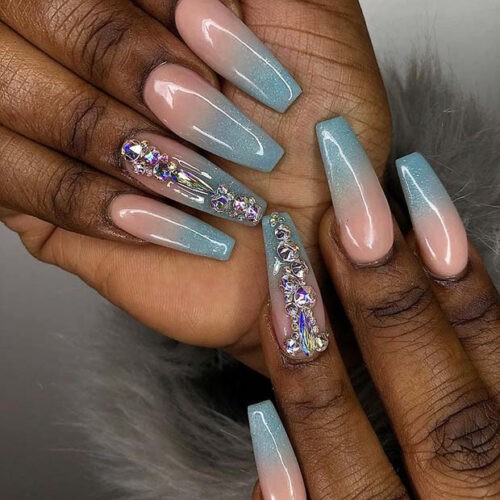 Rainbow Glitter Ombre: If you love bold, bright colors, this rainbow glitter ombre is for you. It features a different color on each nail, with glitter gradually fading from the tips.
Blue and Gold Glitter Ombre: This design combines two stunning shades – deep blue and glittery gold. It's perfect for a special occasion or night out.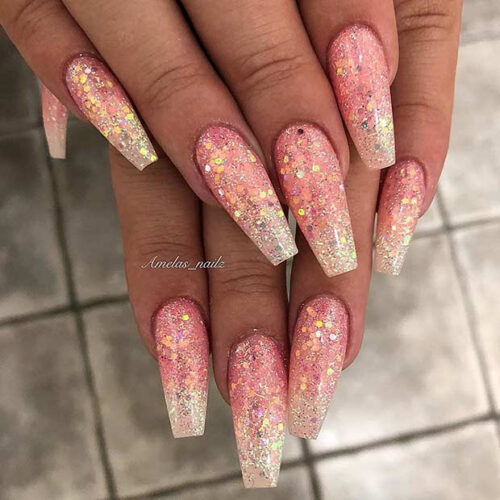 Black and Silver Glitter Ombre: If you prefer darker colors, this black and silver glitter ombre is a great option. It features a black base color with silver glitter gradually fading into the tips.
Soft Pink and Gold Glitter Ombre: This design is perfect for those who love soft, feminine colors. It features a pale pink base color with gold glitter gradually fading upwards.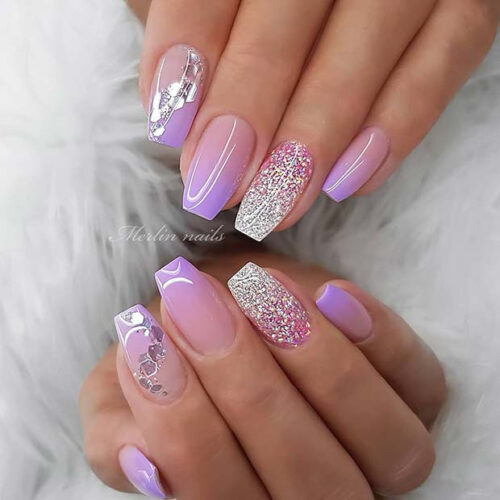 No matter which design you choose, glitter ombre is a stunning and stylish way to add sparkle to your nails. Experiment with different colors, glitter types, and nail art techniques to create your own unique glitter ombre look.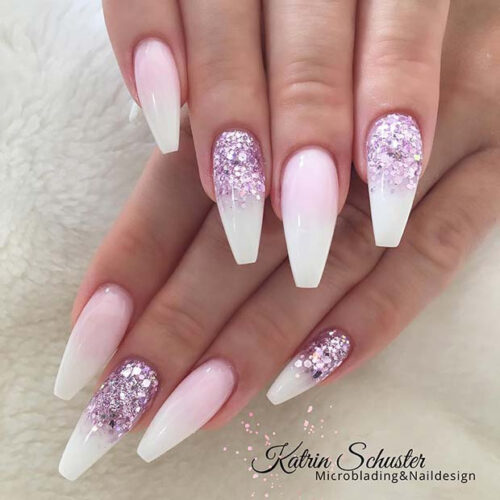 With a little creativity and some basic tools, you can achieve a glamorous and eye-catching manicure that will have everyone talking.