Leaving the nail salon with a fresh set of painted nails can make you feel like a whole new person.
There's nothing quite like a little pampering and a fresh mani to make you feel your best. But it can add up quickly, especially if you opt for some nail art.
That's why we've gathered 30 of our favorite simple and easy nail designs that you can do at home (and likely with nail polish colors you already have).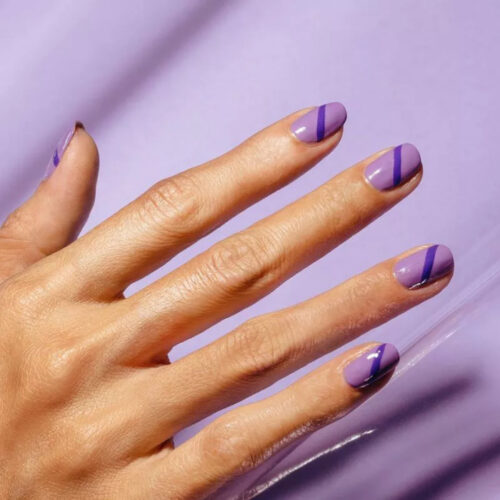 We're not nail artists by any means, but luckily with these looks, that doesn't matter.
Whether you want to sport a set of stars along your cuticles, a tonal gradient across all 10 fingers, simple glitter stripes, or a double French mani, you'll surely find a look (or three or four) that you love. Check out all of our favorite easy nail art ideas to do yourself below.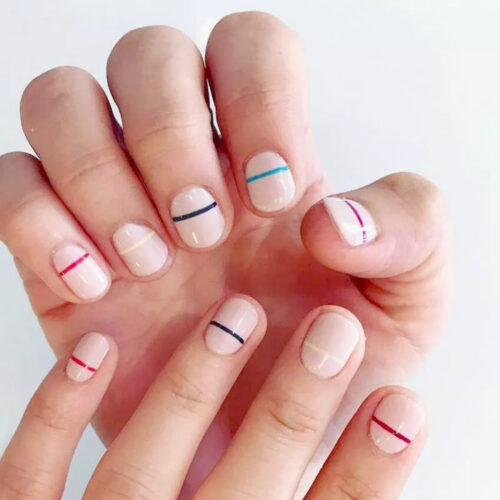 Nail art doesn't have to be complicated or expensive. With a little bit of creativity and some basic tools, you can achieve a range of fun and stylish designs right at home.
From minimalist designs to more elaborate patterns, there's a look out there for everyone.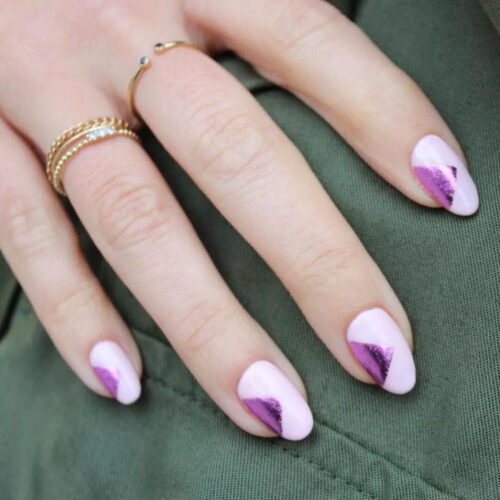 One popular trend in easy nail art is negative space designs, which make use of the natural color of your nails to create interesting patterns and shapes.
For example, you could paint a small triangle or rectangle at the base of each nail, leaving the rest of the nail bare, or create a half-moon design by painting the bottom half of your nail in a contrasting color.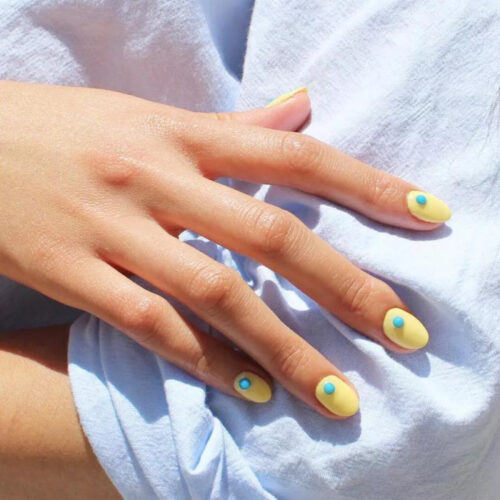 Another simple and chic option is a French manicure with a twist. Instead of the classic white tip, try using a different color for the tip or adding a thin stripe of glitter or metallic polish.
If you want to add a little bit of sparkle to your nails, try creating glitter stripes using tape as a guide.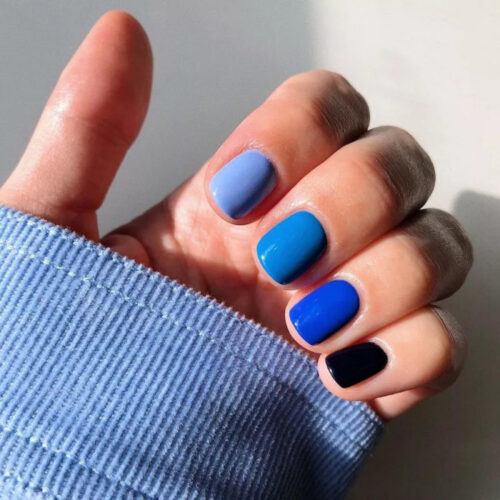 Simply apply a piece of tape diagonally across your nail, leaving the area where you want the glitter exposed, then apply the glitter polish and remove the tape once dry.
For those who want to get a little more creative, try incorporating patterns and shapes into your designs. You can use a toothpick or small brush to create dots, lines, or even small hearts or stars.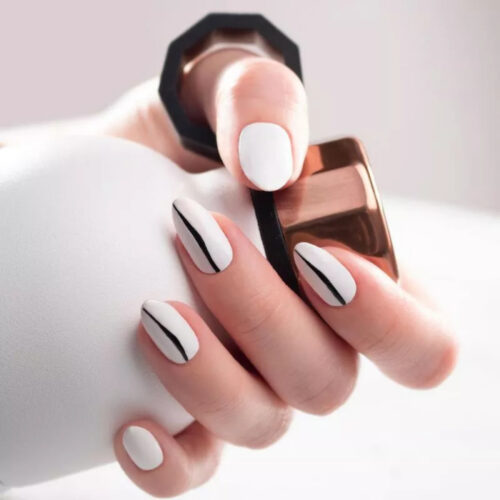 Overall, the key to easy nail art is to have fun and experiment with different colors, textures, and patterns.
Whether you're a nail art pro or a beginner, there's no reason not to try out some new designs at home. With these simple and easy ideas, you can elevate your nail game without breaking the bank.