Festival season is upon us, and it's the perfect time to rock some amazing and creative festival nail art. Whether you're heading to Coachella, Lollapalooza, or any other festival this season, there are countless nail art designs to choose from to match your festival vibe.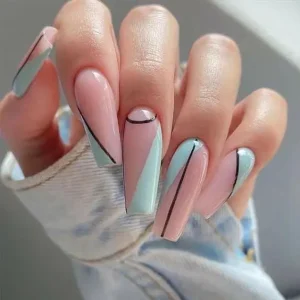 Here are some of our favorite inspiration photos for the most current and trendy festival nails.
Glittery Galaxy Nails
These galaxy nails are out of this world! With a mix of blue and purple glitter, these nails will have you feeling like you're in the middle of the universe.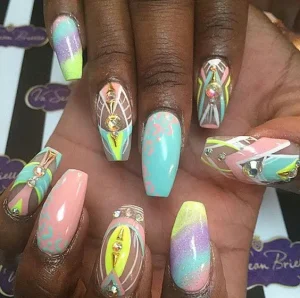 The addition of silver and gold stars adds a touch of magic to these already amazing nails.
Rainbow Tie-Dye Nails
Bring some color to your festival look with these rainbow tie-dye nails. The mix of bright colors and bold patterns will have you standing out in the crowd.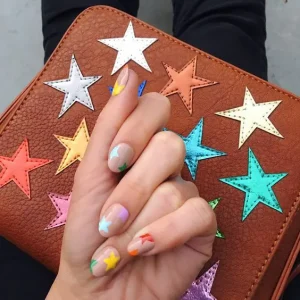 You can create this look using a variety of nail polish colors and a small brush.
Metallic Geometric Nails
These metallic geometric nails are perfect for a more edgy festival look. The mix of silver, gold, and black adds a touch of sophistication to these nails.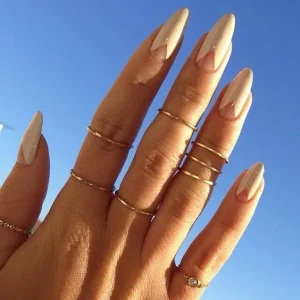 You can create this look using tape and a variety of metallic nail polish colors.
Floral Festival Nails
Nothing says festival season like some floral nail art.
These nails feature a mix of bright colors and floral patterns.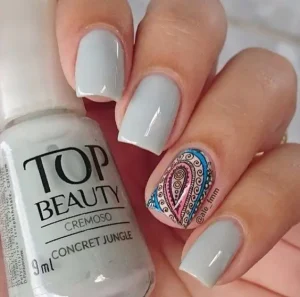 The addition of a few rhinestones adds some extra sparkle to these already amazing nails.
Neon Ombre Nails
Neon colors are a must-have for any festival look, and these neon ombre nails are the perfect way to add some brightness to your nails.
The gradual fade from pink to yellow to green creates a stunning effect that will have all eyes on your nails.
In conclusion, festival season is the perfect time to experiment with some amazing and creative nail art designs.
Whether you prefer glitter, floral patterns, or bold metallics, there are countless festival nail art designs to choose from.
So why not have some fun with your nails this festival season and try out some of these amazing festival nail art ideas?