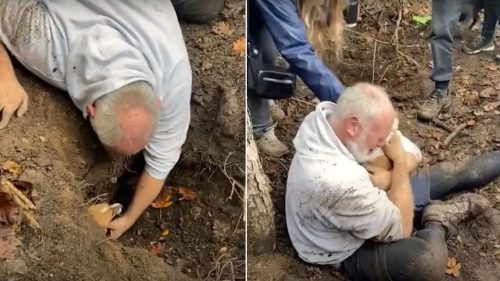 In a story that defies the odds and tugs at the heartstrings, we recount the miraculous events that unfolded when a distraught owner discovered his beloved dog trapped in a foxhole for an astonishing 50 hours. This emotional journey showcases the resilience of both man and his loyal companion, leading to a heartwarming reunion that will forever be etched in their hearts.
The Terrifying Discovery: Imagine the anguish of a dog owner when he stumbled upon a foxhole, only to realize that his precious canine companion was trapped inside. Desperation and fear surged through him as he comprehended the dire situation that had unfolded.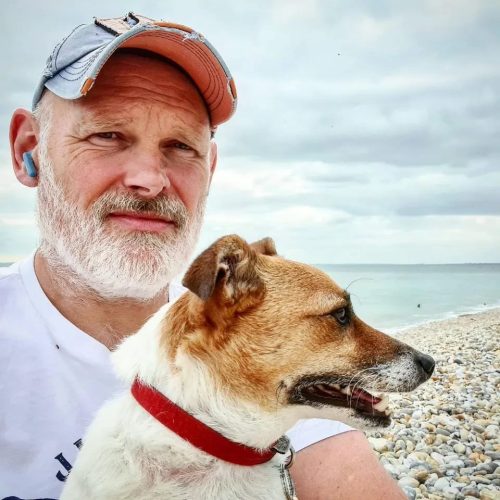 A Grueling 50-Hour Ordeal: For 50 long hours, the dog battled the elements and the confines of the foxhole. The owner's heart was gripped with worry, desperately hoping for a miracle that would reunite him with his beloved pet.
The Rescue Effort: Calling upon a team of dedicated rescuers and locals, a collaborative effort was initiated to rescue the trapped dog. The mission was arduous, requiring meticulous planning and unwavering determination to ensure the safety and wellbeing of the distressed animal.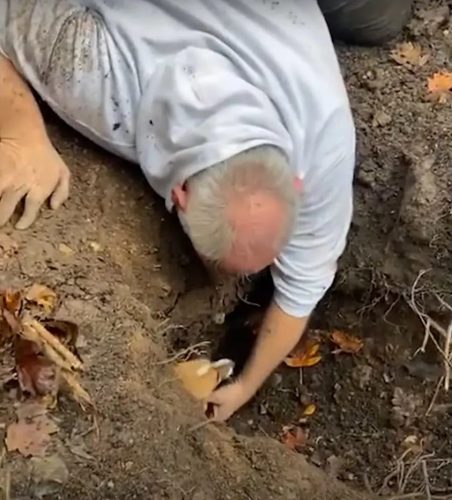 The Emotional Reunion: After what seemed like an eternity, the rescue team successfully extricated the dog from the foxhole. The overwhelming emotion that washed over the owner at the sight of his dog safe and sound was a powerful testament to the enduring bond they shared.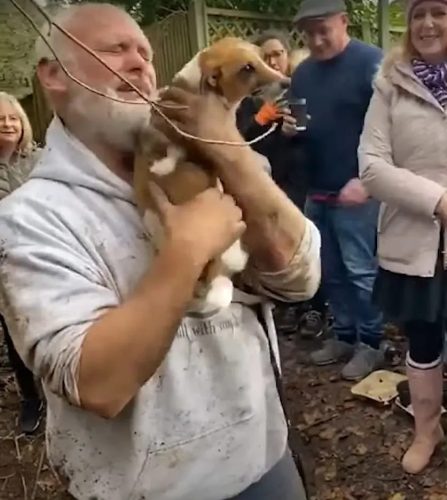 A Tale of Resilience and Hope: "A Miracle Unveiled: Emotional Owner Discovers Dog Trapped in Foxhole for 50 Hours, Reunion Follows" encapsulates a tale of resilience and hope, showcasing the incredible strength and determination that can emerge in the face of adversity. It serves as a reminder of the profound connection between humans and their animal companions, and the indomitable spirit that fuels the journey to overcome challenges.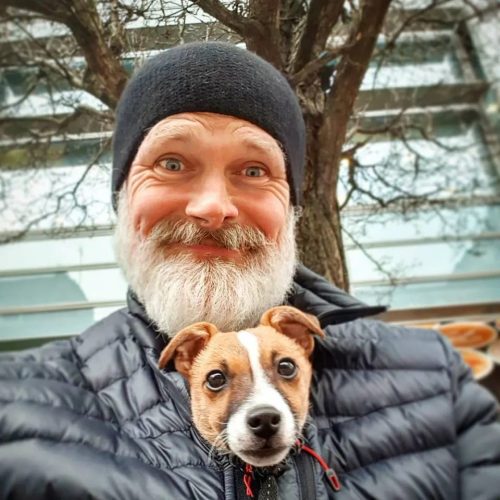 Conclusion: This awe-inspiring story emphasizes the importance of perseverance, community support, and the unwavering bond between a pet and its owner. It is a testament to the miracles that can transpire when love and determination converge, reaffirming our belief in the extraordinary and the power of hope.