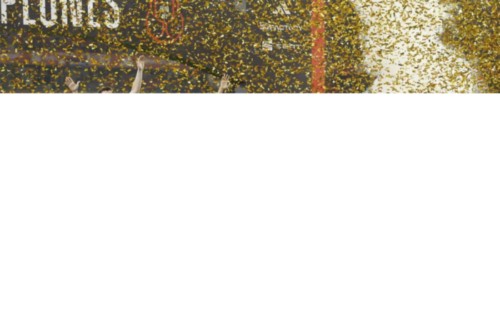 Coach Carlo Ancelotti said Real will celebrate the King's Cup, then plan to play Man City in the first leg of the Champions League semi-final on May 9.
"Tonight we will celebrate a little bit, then think about Tuesday. My message is getting ready for that game," Ancelotti said after the King's Cup final beat Osasuna 2-1 on the evening of 6. /5.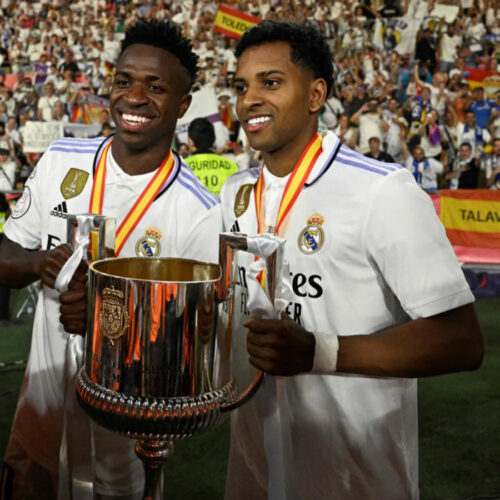 The Italian coach said that Man City will attack and put pressure right from the first leg semi-final at the Bernabeu. But he considers the advantage of playing at home to help Real play with 12 players.
Ancelotti completed the goal set out before the game, to complete the trophy collection in his second term as Real Madrid manager. Last season, the 63-year-old coach won the Spanish Super Cup, La Liga, Champions League, European Super Cup, FIFA Club World Cup last season and most recently the King's Cup.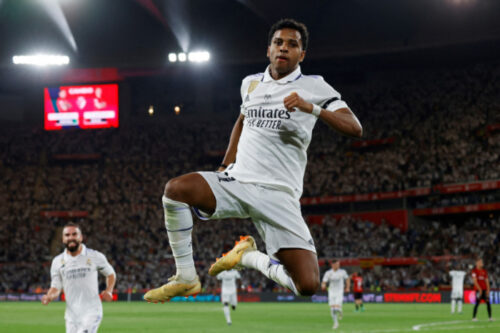 "I can only thank the entire team, the players, the fans," added Ancelotti. "We have an important victory today, thereby winning every trophy possible in two seasons. We will prepare for the next Champions League challenge in a good, fun and exciting atmosphere."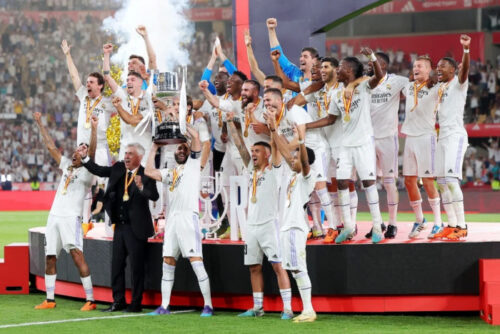 The two teams created a horizontal game at La Cartuja, when Real held the ball 59%, finished 17 times with three shots on target – compared to 15 and 5 of the opponent. Rodrygo finished close, opening the score for Real in the second minute, then Lucas Torro volleyed to equalize 1-1 at the beginning of the second half. In the 70th minute, Rodrygo continued to shine with a close-to-the-wall kick, helping Real reach the 20-time King's Cup trophy.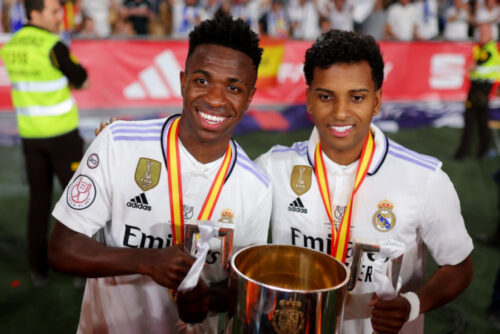 Ancelotti admitted Real went through a difficult game, suffered many times but deserved to win. The Italian coach was also proud when Real eliminated many strong opponents in the coronation journey, including defeating Atletico 3-1 in the quarter-finals and Barca with a total score of 4-1 in the semi-finals.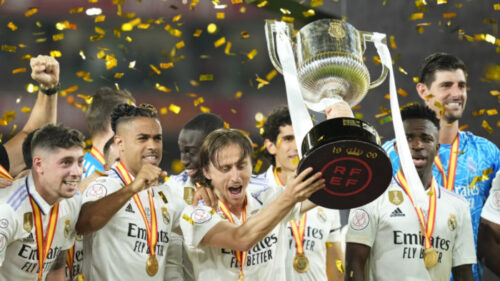 Similarly, president Florentino Perez said: "The King's Cup this season is very competitive. We started difficult against Cacereno, then Villarreal, Atletico, Barca. In the final, Osasuna also played great.".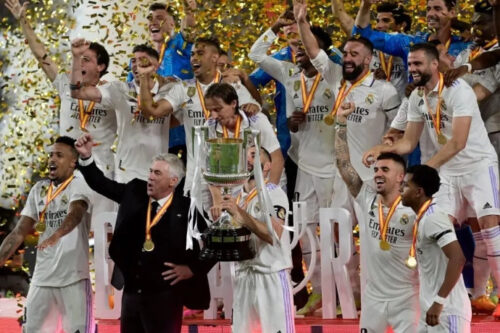 In the middle of the week, the president of the Brazilian Football Federation (CBF) Ednaldo Rodrigues confirmed that he wanted to appoint Ancelotti to lead the team, but has not made an official offer. When asked about this information, Perez replied: "I don't want to hear more about it. Ancelotti has a year left on his contract and we are very happy." Ancelotti added: "My contract runs until the summer of 2024."
Like Ancelotti, Rodrygo has completed a trophy collection with Real, but he does not want to stop. "This is the title I want to win because it's the one that's missing, and at the age of 22 I've won everything I can," said the King's Cup final best-elected player. "But I want to keep winning and win more titles."