Arsenal manager Mikel Arteta thinks "a lot of things can happen" and the race to the 2022/23 Premier League title with Man City is not over.
"We still have the best part of the season to play. There are five games left. When I look at this, it's not over yet. I'll pay a lot of money for next season to be in the position. this again a lot, trust me.
So I just want to make the most of the moment we have right now and do it. Winning tomorrow (against Chelsea), that's what we have to do," said coach Arteta.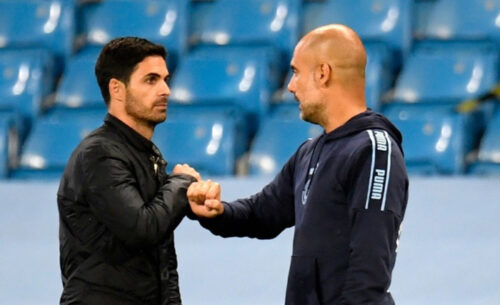 After 6 months standing at the top of the Premier League, Arsenal fell to 2nd after Man City beat Fulham 2-1 last night (April 30). At this time, the Gunners have 75 points, 1 point behind the Green Man and 1 game more than the opponent.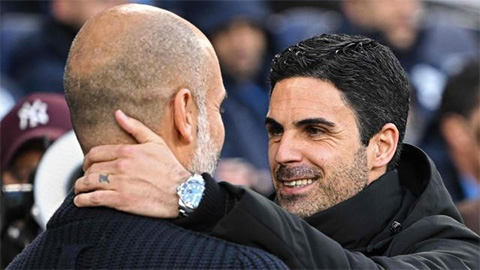 Arteta's army has lost its right to self-determination in the championship race. What they can do for the rest is try to win all the time, and at the same time hope Man City stumbles.
There is a consolation for Arsenal that they have officially won tickets to the Champions League next season after a long absence. Referring to this, the Spanish strategist was elated. "Not many people think we have the ability to get there at the start of the season," he said.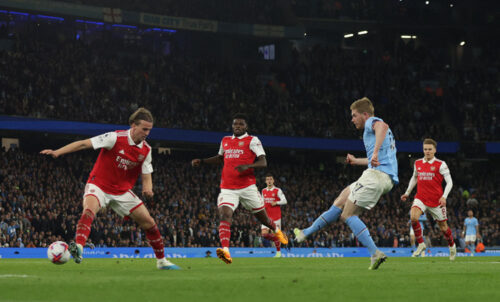 Even when we got a ticket to next season's Champions League six games early, which I don't think has happened at this club in more than a decade, we are still not satisfied. We are not satisfied and want more.
We have achieved things that are not easy, and Arsenal can still win the Premier League because there are five games left. A lot of things can happen. What we have to do is forget what happened last week, look to the next game and sort things out."
At 2:00 on May 3, Arsenal will take on Chelsea at Emirates Stadium in round 34 of the Premier League. This is a match the Gunners must win to keep their hopes up. Looking at the reality, Chelsea is a good prey for Arsenal, because this club has gone through a series of 6 games without knowing a win in the Premier League, including 3 consecutive defeats.