Injury Woes for Manchester City as De Bruyne Still Out of Action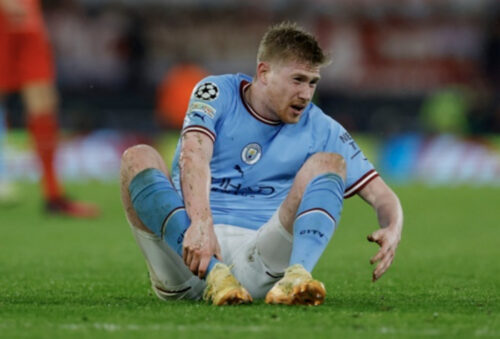 The race for titles in the FA Cup, Premier League, and Champions League just got a little tougher for Manchester City as midfielder Kevin De Bruyne continues to be sidelined with an injury. Following their 2-1 victory over Fulham, coach Pep Guardiola announced that the Belgian playmaker was still not feeling well and there is no scheduled return date.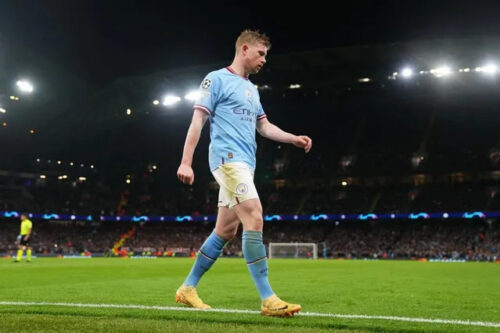 De Bruyne's absence is a significant blow to City's aspirations, as the team is gearing up for an intense final stretch of the season. The 29-year-old has been a vital cog in the squad, having contributed 7 goals and 16 assists in all competitions this season.
Speaking to reporters after the Fulham match, Guardiola expressed his concern about the situation. "De Bruyne is not feeling well. He has had some injuries and is unable to play. At the moment, I still don't know when he will be able to return," he said.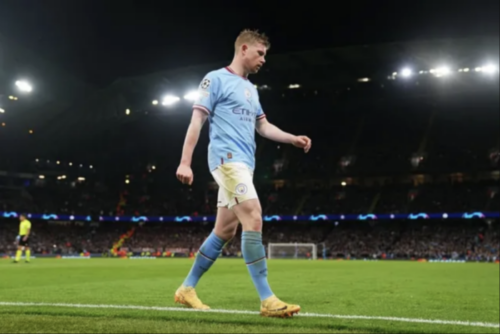 The exact nature of De Bruyne's injury has not been disclosed, but it's clear that his absence will be keenly felt by City. The midfielder is one of the best players in the world and has been instrumental in the club's success in recent years.
De Bruyne's injury also comes at a time when City is in the hunt for an unprecedented quadruple. The team has already secured the Carabao Cup, but the Premier League, FA Cup, and Champions League are still up for grabs. Without De Bruyne in the lineup, City will have to rely on other players to step up and deliver the goods.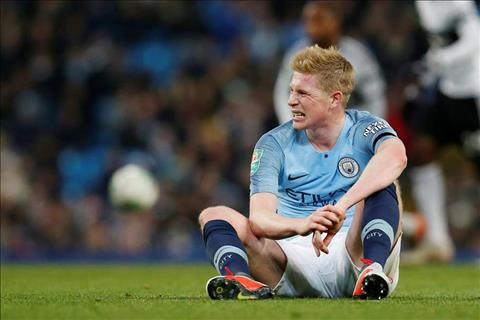 Fortunately for Guardiola, he has a deep squad with plenty of talent to choose from. The likes of Ilkay Gundogan, Bernardo Silva, and Riyad Mahrez can all play in attacking midfield positions, and they will need to be at their best if City is to continue their pursuit of silverware.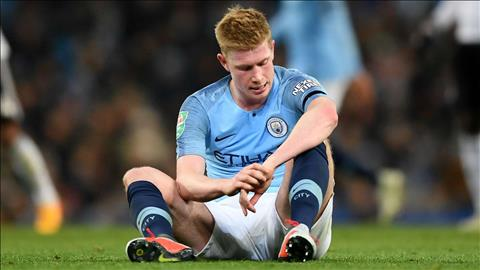 It's not just City fans who will be disappointed by the news of De Bruyne's injury. The Belgian is one of the most exciting players in the Premier League, and neutrals will be hoping that he can recover quickly and return to action.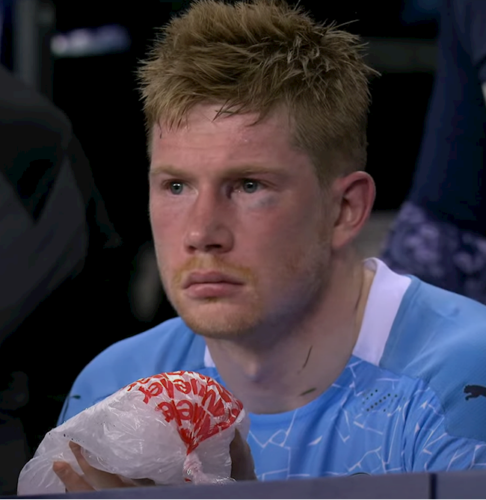 For now, though, City will have to make do without him. The Premier League leaders have some tough fixtures coming up, including a clash with arch-rivals Manchester United. They will need to be at their best if they are to maintain their position at the top of the table.
In conclusion, De Bruyne's injury is a setback for City, but it's not the end of the world. The team has plenty of quality players who can step up and make a difference. It's now up to Guardiola to find the right combination of players to keep City's title hopes alive.