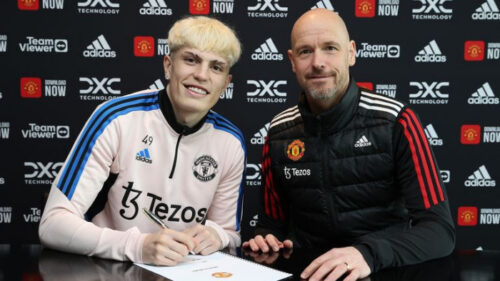 Striker Alejandro Garnacho rented a restaurant in Cheshire to celebrate after signing a new contract with MU and receiving 10 times the current salary, on April 28.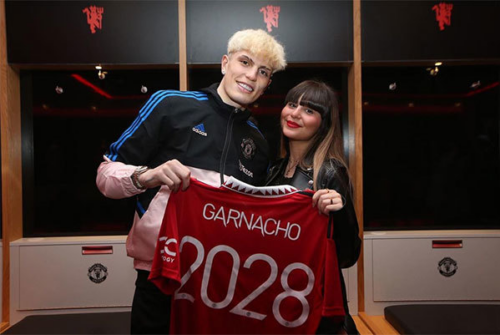 The Sun said that Garnacho signed a contract with MU until the summer of 2028. A few hours after the signing, the young Argentine star with his girlfriend Eva Garcia, and his family went to Victor's luxury restaurant in Hale, Cheshire, to celebrate.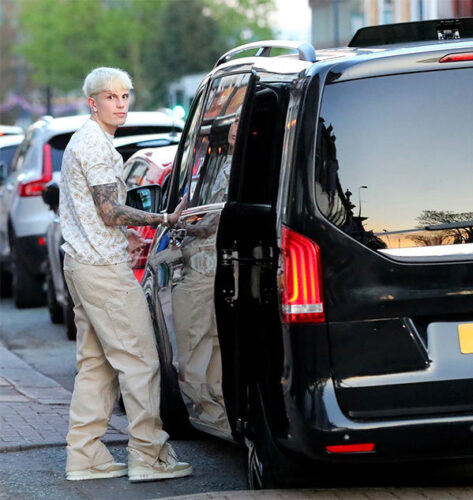 Garnacho stands out with her hair dyed blonde with platinum, wearing a Louis Vuitton T-shirt with beige pants and shoes of the same color. The young man helps his girlfriend Eva get out of the car and holds the hand of the beautiful woman into the restaurant. Garnacho's lover wears a white slit dress with matching high heels.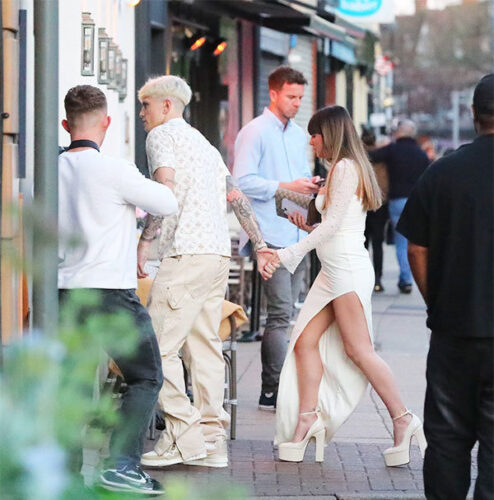 Garnacho's group arrived at the restaurant in a black Mercedes. The teenage striker's family and friends laughed loudly as they entered Victor's restaurant around 8 pm. Sources say Garnacho rented the entire restaurant to celebrate a new milestone in his career. Victor's restaurant is a familiar dining place of MU stars so far.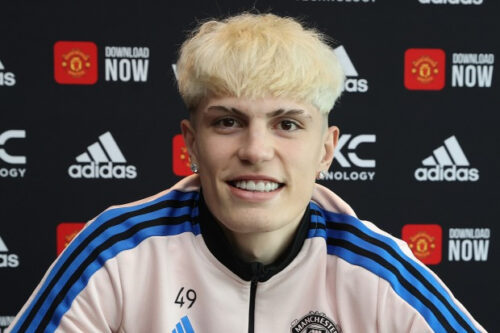 Garnacho's salary has not been disclosed, but from the end of February, the Daily Mail reports that Garnacho's weekly salary will increase 10 times, from the current £ 7,000 to about £ 70,000 if he renews the contract with MU.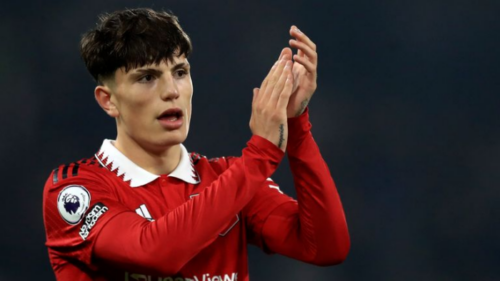 Garnacho is currently out with an ankle injury but he was signed to a new contract after a breakthrough season under coach Erik Ten Hag. The young striker has had 5 goals and 6 assists after 32 matches since the beginning of the season.
He is considered one of the best teenage talents in the Premier League. The striker born in 2004 started training in the MU youth team. Garnacho was promoted to the first team after shining with the MU U18 team to win the youth FA Cup last year.