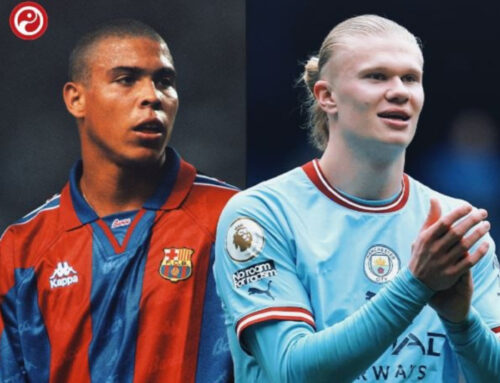 In the history of the 38-round Premier League, no player has scored more goals than Haaland in a single season.
Haaland's form (47 goals) reminds fans of Ronaldo de Lima. At the age of 20, the former Brazilian player scored 47 goals in 49 games for Barcelona in the 1996/97 season.

With a brace against Leicester, Erling Haaland reached 32 goals in the Premier League 2022/23. In the history of the Premier League in a 38-round format, only one player has done the same, Mohamed Salah (32 goals in the 2017/18 season). With 8 matches in hand, Haaland is facing the opportunity to monopolize this record.
Even Haaland can break the greatest record in Premier League history of two seniors Andy Cole (34 goals in the 1993/94 season) and Alan Shearer (34 goals in the 1994/95 season). However, at that time, a Premier League season had 42 rounds.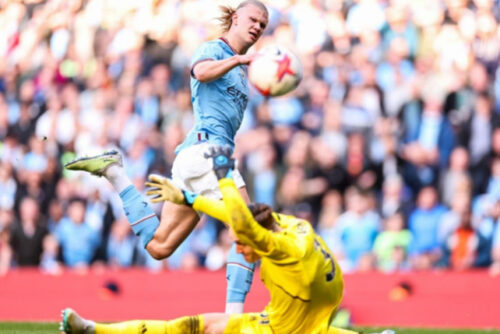 Meanwhile, Kevin De Bruyne also created impressive statistics. The former Chelsea player owns the most assists in the top 5 European leagues (15). This season, the Belgian star has assisted Haaland 8 times, a number that no duo in Premier League history can do in a season.
Haaland's two goals and John Stones' impressive long-range shot helped Man City win easily against Leicester City at home, thereby narrowing the gap with Arsenal to 3 points. The two championship candidates still have a direct confrontation at Etihad on April 27.