Actress Hiba Abouk asked PSG defender Achraf Hakimi to provide 10 million euros after the divorce while Hakimi offered to pay two million euros.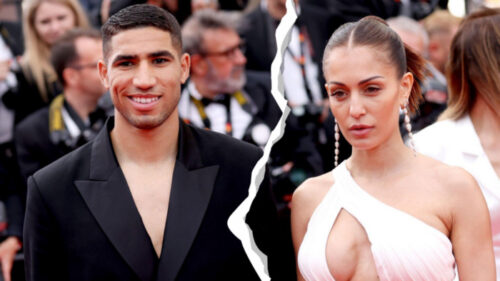 Hiba Abouk filed for divorce after Hakimi was accused of sexually assaulting a young girl in Paris. During the divorce settlement, she discovered that Hakimi did not name any property, but left it in his mother's name, greatly affecting divorce agreements.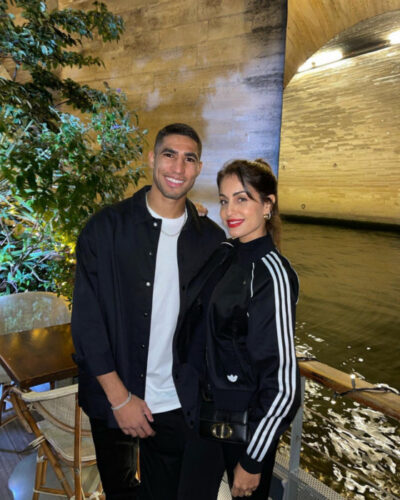 However, according to Marca, the beauty "did not give up", but the same team of lawyers continued to demand 10 million euros. The Hakimi side only agreed to pay two million euros. La Vanguardia newspaper reported that the Spanish actress decided to sue the PSG star for cheating and failing to manage marital assets.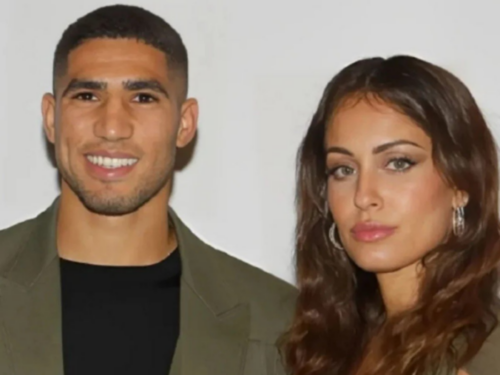 Last week, the beautiful Hiba Abouk talked about the noisy lawsuit with Hakimi for the first time in an interview with Elle magazine. "There are days when I feel fine, other days you have to accept the shock and sometimes make a lot of complicated decisions. It can throw you off balance a bit.
When the relationship breaks down, you restructure. It's true that with two children, everything will be difficult, but I did what I had to do," said the actress born in 1986.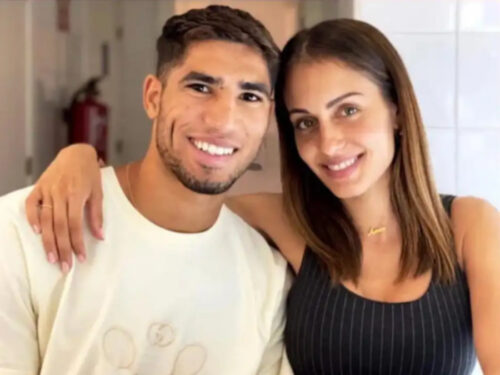 Hakimi's wife adds that there are decisions that are not made overnight, but her rule is not to rush to do anything in a crisis. "Things have to be done calmly and with love. You marry for love and you divorce when it's over.
Humans evolve, change, mature, and sometimes have their own way. There comes a point when you need to stop to find yourself," she said. Hiba Abouk says she has been seeing a psychologist every week for years, emphasizing the importance of mental health.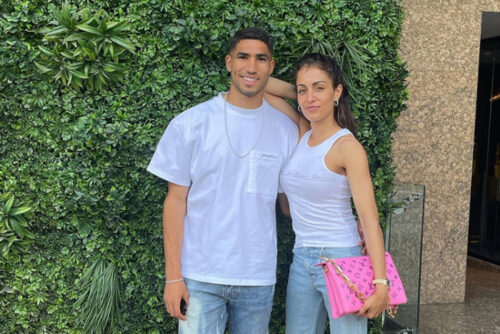 The beauty also told about her humble background when she left home at the age of 18 to earn a living. She describes herself as a "self-made woman" and independent. Hiba Abouk confided: "I left empty-handed, without the support of my family.
I used to share a room with other people in a room only two square meters. I have always been a warrior, fighting for myself. I'm not attached to material things. Being a mother gives me a sense of responsibility that I never had before." The actress said the most important thing to her right now is the health of her two children.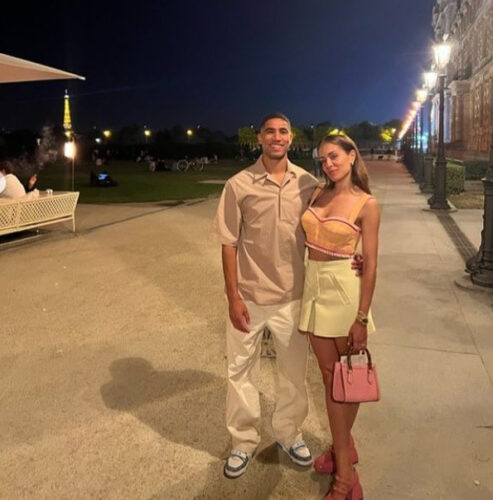 When mentioned by name of her son's divorce, Hakimi's mother said: "My son did not tell me about letting me name the property. I don't know if it was an act to protect myself. But If that's true, what's the problem? If my son doesn't, he won't be able to get rid of that woman."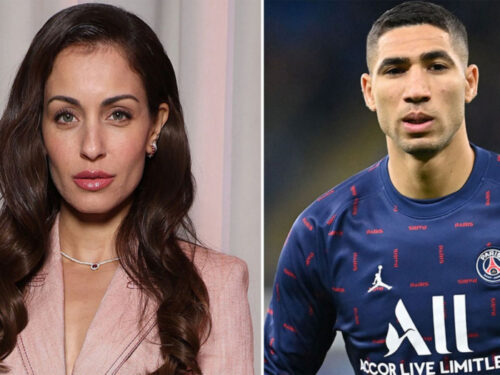 Hakimi and his 12-year-old wife, Hiba Abouk, met each other in 2018. The two quickly dated and got married in 2020. The PSG defender and his wife have two children together. Hakimi's wife was born in Spain, but her parents are of Tunisian descent. Hiba Abouk is a famous actress in Spain, once voted the most beautiful actress in the world. She is fluent in many foreign languages.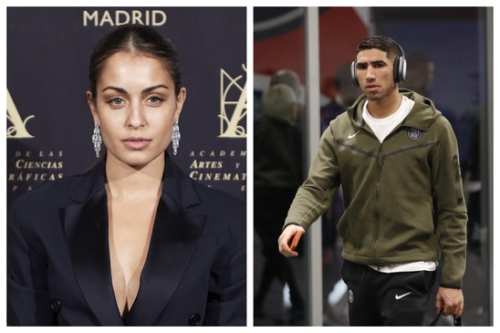 The marriage of the PSG star became a topic of discussion at the end of February after Hakimi was accused of sexually assaulting a young girl at home. A few months ago, Hakimi and his wife no longer interacted on Instagram and were rumored to have separated for a long time. According to El Cierre Digital, the Morocco defender and his wife considered breaking up last summer. The reason given is that the age difference leads to disagreements, psychological and opinion gaps.
Achraf Hakimi was born in 1998 in Spain, in a family of Moroccan parents. He grew up in Real's youth training system and was promoted to the first team in 2017. After that, Hakimi went to Dortmund to play on loan. Before becoming a PSG player in 2021, he had a year with Inter Milan. At the 2022 World Cup, Hakimi and Morocco had a fairy-tale journey when they reached the semi-finals. He was voted in the list of 11 outstanding players of the year by FIFA.