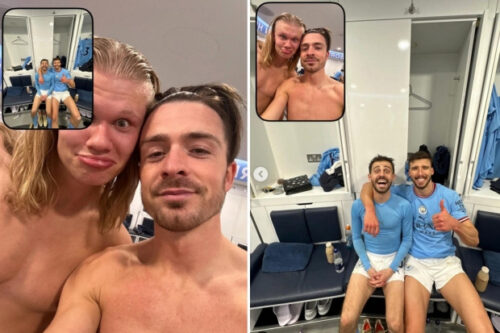 Manchester City's recent match against Arsenal was nothing short of spectacular, as they managed to come out victorious with a 4-1 scoreline. With the likes of Erling Haaland and Jack Grealish on their team, it was no surprise that they dominated the game. However, what really caught everyone's attention was the scene inside Man City's dressing room after the game.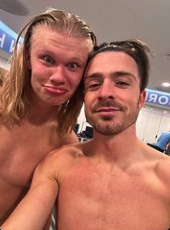 As soon as the final whistle blew, Haaland and Grealish were seen with faces full of provoking rival fans, and they couldn't wait to celebrate with their teammates in the dressing room.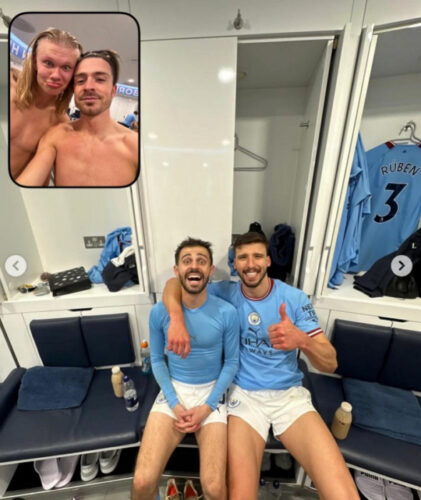 The atmosphere was electric, as everyone cheered and congratulated each other on a job well done. The players were in high spirits, and it was clear that they were thrilled with the result.
Haaland, who was one of the standout performers of the game, spoke to the media after the match, saying, "We knew it was going to be a tough game, but we came out here to win. We played well as a team and were able to get the result we wanted. It's always great to score goals, but the most important thing is that we got the three points."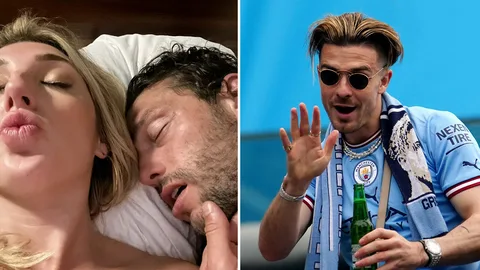 Grealish, who also had a great game, added, "It was a great team performance, and I'm happy to have played my part. We knew that Arsenal would be a tough team to beat, but we stuck to our game plan and were able to come out on top. The fans were amazing today, and we couldn't have done it without them."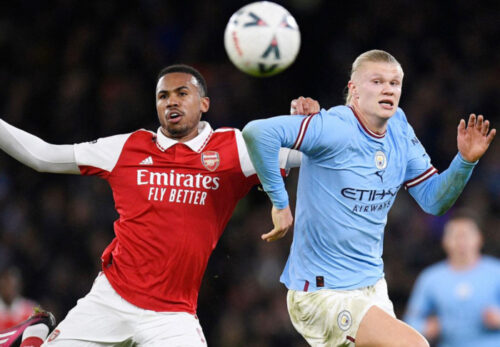 The scene in the dressing room was a testament to the strong team spirit that exists within Man City. The players were united in their celebrations, and it was clear that they were all on the same page. This is a team that has been built to win, and they are doing just that.
As for the provoking rival fans, Haaland and Grealish showed that they were not bothered by the taunts. They remained professional throughout the game, and their performance on the pitch spoke for itself.
It's clear that these two players are a force to be reckoned with, and Man City fans can look forward to many more great performances from them in the future.
Overall, Man City's win against Arsenal was a dominant display of football, and it's no surprise that the players were in high spirits after the match. The scene in the dressing room was a reflection of the team's strong mentality and spirit, and it's clear that this is a team that is destined for great things. With the likes of Haaland and Grealish on their team, there's no telling what they can achieve in the future.