A month after the Man City star got drunk, hugged a girl and undressed in a bar, his wife Annie Kilner made a move to forgive her husband.
According to The Sun, Kyle Walker's wife posted a photo cheering her husband and teammates in Man City during the 3-1 win over Leicester City. British media also said that a month since the 32-year-old defender shocked him with negative images, the mother-of-three has officially forgiven him.
Last month, the English player was questioned by police when a 90-minute video of him drinking, undressing, groping and hugging strange women went viral on social media.
Walker was not fined by the club or the police, but his wife was furious. And this is not the first time he has disappointed his wife because of his flowery habit.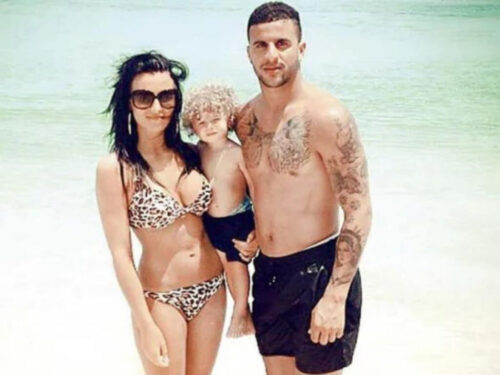 In 2019, the defender was kicked out of the house by his wife after Ex on the Beach TV star Laura Brown said they had "fun" several times in his Bentley. After receiving forgiveness from his wife Annie Kilner, in 2020, Walker once again had to move out of the house because he confessed to his wife that he made model Lauryn Goodman pregnant. During the Covid-19 pandemic, Kyle Walker also violated the law of distance, bringing two call girls home happily.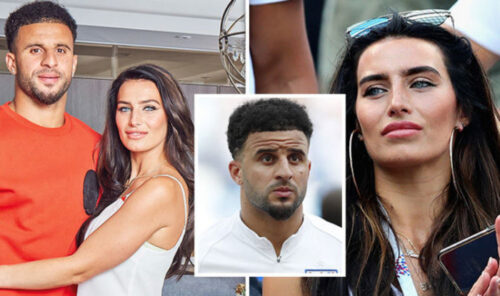 After a series of scandals, the player born in 1990 was still forgiven by his wife. He proposed to her with a £250,000 ring in 2020. Last year, the two secretly married. Kyle Walker and "other half" have been friends since childhood and have three boys together.
On his personal page, the Manchester City defender mostly only posts pictures of himself training and playing. Meanwhile, Kyle Walker's wife also only showed off sexy photos of herself or with the children without the appearance of her husband.