Kaka is not the real name of the former handsome midfielder and he had a serious accident that almost had to leave his football career in his teens.
Ricardo Kaka celebrates his 41st birthday on April 22. The star who was once the "dream prince" of female fans in the 2000s was born into a well-to-do family, as opposed to coming from the slums like most Brazilian football stars. Kaka's father is an engineer and his mother is a teacher.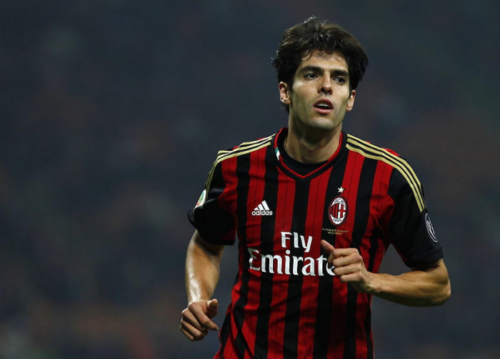 He has a younger brother who also used to be a footballer. The name Kaka is also derived from his younger brother. Kaka's real name is Ricardo Izecson dos Santos Leite. But when he was young, his brother could not pronounce Ricardo's name, but could only say "Caca". He took the name Kaka from that day.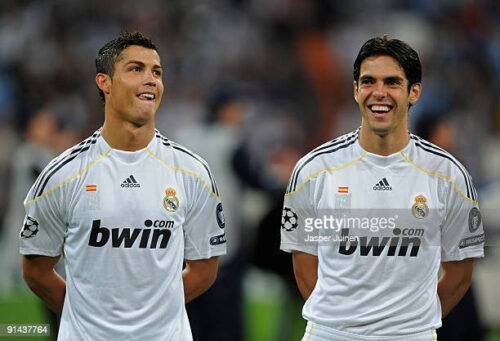 Kaka was initially passionate about tennis, starting his career playing tennis as a young boy and winning many awards. Kaka also played football along with tennis and later chose the sport of kings. This can be considered the best choice in Kaka's life when he reached the top of football, was rich, loved all over the world, and had almost no anti-fans.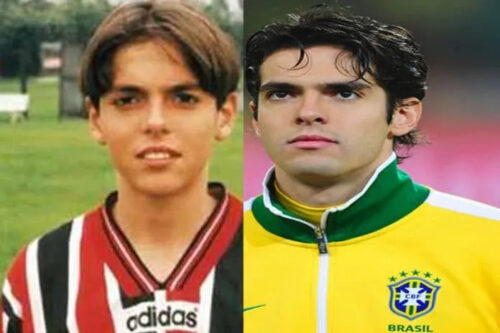 But the path with the ball of the former handsome midfielder encountered obstacles at the age of 18 when he suffered a serious accident that damaged his spine. The doctors said it was a miracle that he could walk, let alone kick a soccer ball.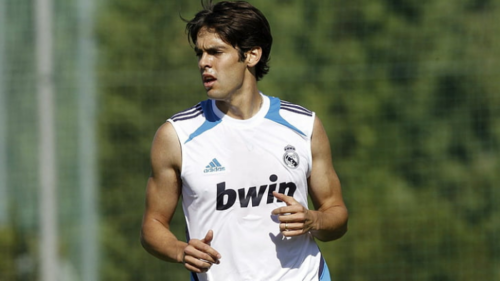 But just a few months later, Kaka miraculously recovered and continued to play football without any problems. The incident led Kaka to believe that God saved him, so he is very religious and regularly donates money to churches in his hometown of Brazil.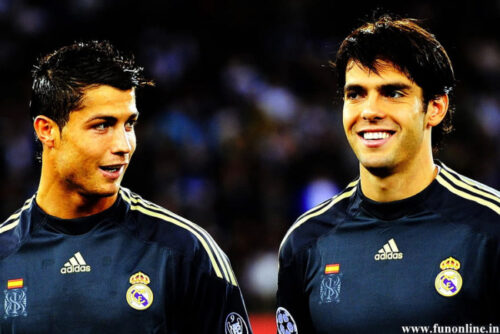 Kaka won the Golden Ball in 2007, being the last player to win this noble individual title before the superstar duo C. Ronaldo and Messi took turns to dominate the award for the next 10 years. In 2012, Kaka was the first athlete to reach 10 million followers on Twitter.
At the peak of her career in the 2000s, Kaka was also admired for her fairy-tale marriage. He and his wife Caroline Celico were childhood friends, having first met when she was 14 years old and he was 16 years old. Kaka and his wife kept their virginity until their wedding day in December 2005.
Former Brazilian star and wife Caroline Celico welcomed two angels Luca and Isabela respectively in 2008 and 2011. However, at the end of 2014, the star couple announced their divorce. The Kaka couple then reunited for a short time, but in the fall of 2015 everyone officially separated a few months before their 10th wedding anniversary.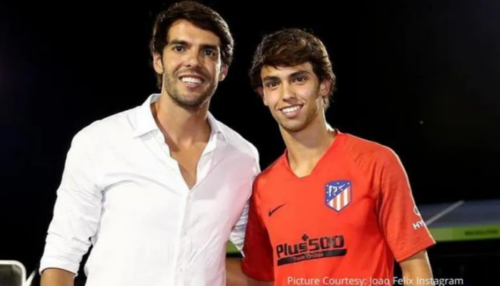 Kaka and his wife did not specify the reason for the breakdown of their marriage. There were rumors that the former midfielder had an affair that made the family incomplete after Caroline Celico once said implicitly: "When a man cheats, it is a sign that his wife has failed".
But the two insiders have never once spoken about the rumors. A year after breaking up with his first wife, Kaka dated a 13-year-old compatriot model Carolina Dias. In November 2019, the two got married in their hometown of Brazil.
The Kaka couple welcomed their first daughter Esther in October 2020 and had a second daughter Sarah on February 13. Two babies Luca and Isabela – the result of marriage with his first wife Caroline Celico – have a good relationship with their stepmother.

Kaka was born in 1982, is a famous Brazilian football star once. Regarded as one of the best names of his generation, Kaka impresses with his dribbling, creative, intelligent passing and precise finishing. Besides talent, "Prince of Brazil" also captivates female fans with an angelic face.
Starting to become famous in the Sao Paulo shirt, Kaka was recruited by Milan in 2003. Six years with the red and black striped team was the most sublime playing time of the former talented midfielder. He won a Serie A title, an Italian Super Cup and the Champions League.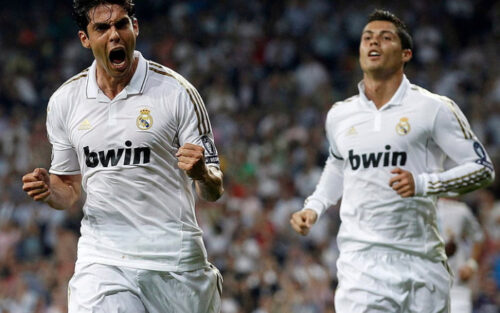 Kaka won the Ballon d'Or in 2007 also in the Milan shirt. Kaka then went to Real to play for 4 years but did not achieve the high performance expected. After a season back in Milan, he went to the US to play for Orlando City and retired here in 2017.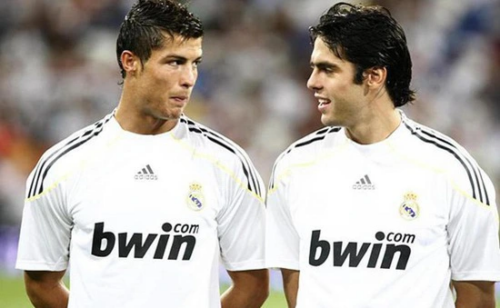 In the Brazilian national team shirt, Kaka scored 29 goals in 92 games, won the 2002 World Cup. Kaka was one of nine famous players. have full collection of world champions, Champions League and Golden Ball winner.
After retiring in 2017, Kaka studied to be a coach and just got a coaching degree. He also fell in love with running and participated in the Berlin Marathon late last year. At the 2022 World Cup, Kaka was the football ambassador and commented on some matches.