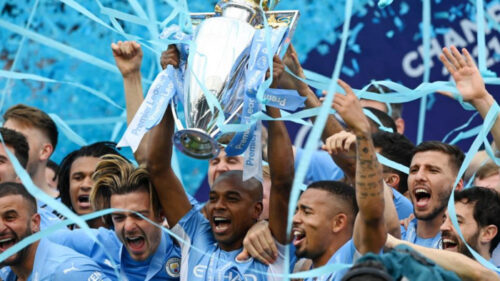 Man City is having a perfect sprint and with this momentum, Pep Guardiola's teachers and students not only surpass Arsenal but also can win the Premier League soon.
Experiencing a lot of hardship at Fulham, Man City finally got the 3 points needed to temporarily climb to the top of the table, 1 point ahead of Arsenal and played less than 1 match. In the Premier League alone, Man City is unbeaten in 10 consecutive matches, including a series of 7 victories.
Assuming that from now until the end of the season, both Man City and Arsenal have won all the remaining matches, the championship is firmly in the hands of The Citizens.
If all matches are completed, City will be 4 points ahead of Arsenal. Thus, according to this route, Man City will be crowned after winning the round 32 match against Brighton on May 25.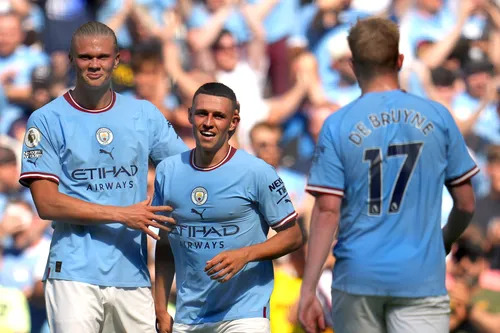 It was the match right before the 38th round, ie the final round, only 3 days later, where Man City marched to Brentford's field. Of course, now that they have the right to self-determination, Guardiola's teachers and students are more comfortable than ever after 10 months of chasing.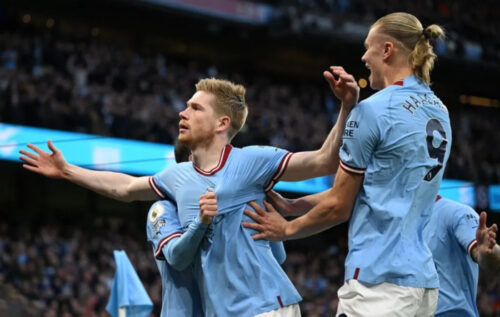 Thus, Man City can win the championship 1 round early. But if Arsenal, with the pressure and the mentality going down, stumble, Man City will have the opportunity to win the title sooner.
Need to know, the current form of the Gunners is very miserable when they have not won the last 4 matches. Arsenal's season-ending schedule is also considered heavier than City when they still have to meet Chelsea, Newcaslte, Brighton.