Reports have surfaced that Paris Saint-Germain superstar Kylian Mbappe has moved on from his relationship with Ines Rau and is currently dating Belgian model Stephanie Rose Bertram.
The news has sparked curiosity among fans, as Bertram has previously dated PSG player Gregory van der Wiel during his time in Paris.
The news of the alleged relationship was confirmed by designer Eli Mizrahi's Instagram post, in which Bertram can be seen supporting Mbappe at the World Cup while in Qatar and leaving messages for him, indicating that they are now a couple.
Mbappe's previous relationship with Ines Rau, a transgender model, seems to have come to an end, as he has reportedly unfollowed her on Instagram. While Mbappe has not confirmed the new relationship, he has returned to Paris and has resumed training with PSG earlier than expected.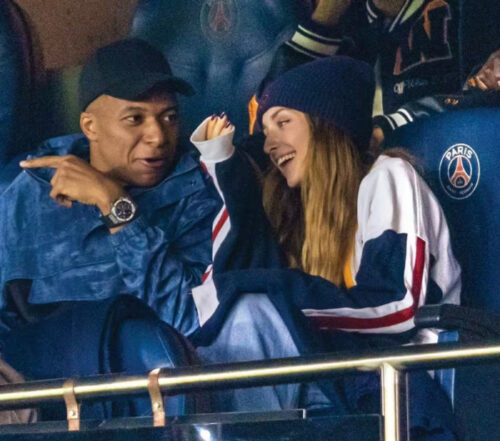 Mbappe had an eventful 2022 World Cup, scoring three goals and a penalty in the final shootout against Argentina, but ultimately ending up on the losing side.
With the season 2022/23 approaching, Mbappe is now looking to focus on his club and help PSG secure the Champions League trophy that has eluded them thus far.
The news of Mbappe's alleged new relationship has sparked a lot of interest among fans and media outlets. The young French striker is one of the most highly-rated players in world football and is known for his incredible speed, skill, and goal-scoring ability.
He has been linked with moves to Real Madrid and other top clubs in recent years, but for now, he remains committed to PSG.
As Mbappe prepares for the new season with PSG, he will be hoping to put aside any distractions and focus on helping his team win major titles. With Bertram by his side, he may find the support he needs to achieve his goals both on and off the pitch.