MU's homepage has updated the fitness status of Marcus Rashford after he left the field due to injury in the match against Everton in the Premier League last weekend.
According to the statement, Rashford will miss Man United's match against Sevilla on Thursday due to a muscle injury.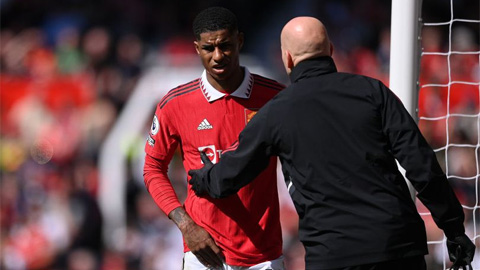 The English striker was forced to leave the field in the 80th minute of MU's win over Everton last weekend. Rashford has undergone a thorough scan on the matter and has now been confirmed to "miss a few games" due to a muscle injury, meaning he will not be able to feature against Sevilla in the first leg of the fourth round. Europa League final as well as the match against Nottingham in the Premier League this weekend.
Rashford appeared to be clutching his groin and looked uncomfortable before being substituted against Everton, but matters are not as bad as feared and he is expected to recover from his injury for the remainder of the season.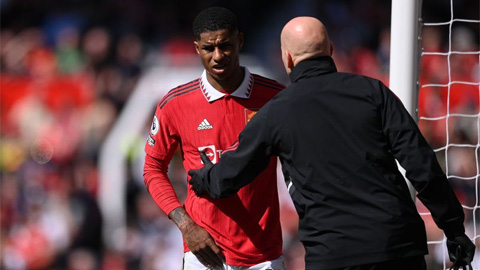 Rashford has scored 28 goals in all competitions and is the club's top goalscorer this season, with his goals accounting for around 35 per cent of United's total goals since the start of the season. Coach Erik ten Hag was recently asked about being too dependent on the England striker and he advocated implementing his other attacking options.
"We have more players on the team who can score," said coach Ten Hag. "I think we have players like Bruno, like Jadon Sancho, like Anthony Martial, like Scott McTominay, like Antony. We certainly have enough players who can score goals."