After joining Man City to reclaim the top spot from Arsenal, coach Pep Guardiola made a statement that made Gunners fans not know whether to be happy or sad.
Just one day after being recaptured by Arsenal, Man City claimed the top of the table after a 3-0 victory over West Ham. Currently, Man City is 1 point ahead of Arsenal and has played less than 1 match.
Experts say that Pep Guardiola's teachers and students have more than 90% of chances to raise the silver cup this season.
On the side of Arsenal, although it is highly unlikely that they can win the title, in return, the Gunners will definitely win tickets to the Champions League next season – the tournament they have not participated in since the 2016/17 season.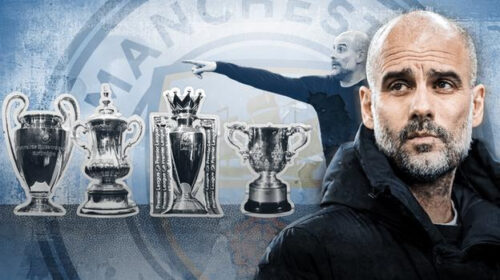 And this is the reason why Pep said Arsenal fans should be happy: "Arsenal have won the Champions League ticket after 7 years. Maybe their mood is a bit down, but the truth is that after 7 years, they have just won the title. The most important sign for the club is the ticket to the Champions League."
"For many reasons, it's the most important title so far and they got it. They lost to Man City and felt very sad, I understand that but I believe they should feel happy because they just won. achieved a great achievement".
However, Mikel Arteta does not think so: "We have won tickets to the Champions League but everyone is not satisfied. We need to improve more collectively and individually. We are Arsenal. And the mission is to win every tournament."