Erling Haaland's contract release clause will be activated in the summer of 2025 instead of 2024 as originally.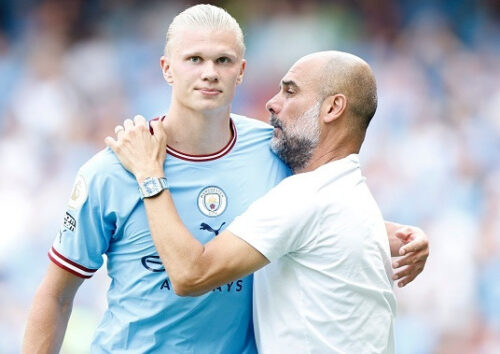 According to Mundo Deportivo, Haaland sets a condition that if Pep Guardiola leaves Man City after the 2022/23 season, the Norwegian international's contract has a release clause in the summer of 2024 for 200 million euros.
With Pep Guardiola's contract extension, the former Dortmund star's contract release clause was moved to the summer of 2025. However, the release fee was reduced from 200 million euros to 175 million euros.
The Spanish newspaper predicts for a price of 175 million euros, a series of clubs will jump in to compete for the signature of the best striker in the world today.
Man City do not want Haaland to leave Etihad Stadium so soon. "Citizens" are negotiating to invite Haaland to sign a contract until the summer of 2027, with no release clause. The green half of Manchester is ready to increase the salary to 40 million euros per year for the former Dortmund star. Even so, Haaland is likely to disagree.
The Spanish newspaper confirmed that Haaland's final dream is still to wear a Real shirt. The striker born in 2000 considers Man City as a bridge to perfect his skills and assert himself before joining the "Galaxy" of Madrid.
Elsewhere, Mundo Deportivo revealed that Real always followed Haaland's movements closely. However, "White Vulture" determined that he could not immediately recruit Haaland in the next 1-2 years. Therefore, Real prioritizes recruiting Kylian Mbappe. In the best scenario, Real will have the service of both Mbappe and Haaland.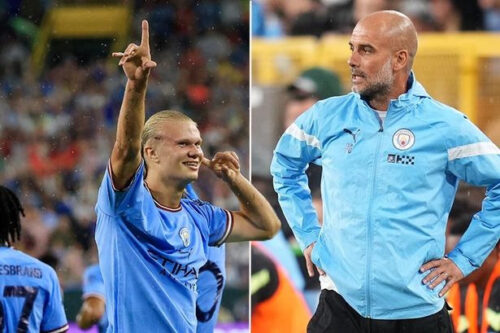 Haaland has scored 51 goals in 45 appearances since the start of the 2022/23 season. Man City star is sure to win the European Golden Shoe race this season. He has broken every record in the Premier League. With the current performance, Haaland can end the season with a record of over 60 goals.