Manchester City midfielder Ilkay Gundogan is set to leave the club in the summer of 2023 when his contract expires.
Despite numerous attempts by Man City to extend his contract, the German international has reportedly turned down all offers and is seeking a new challenge in his career.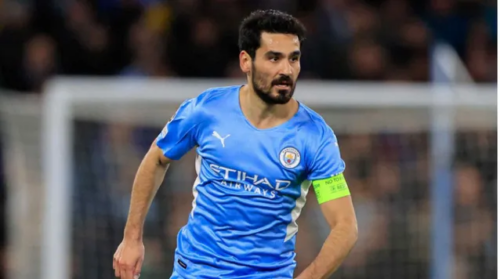 Gundogan has been an integral part of Man City's success in recent years, playing a key role in their Premier League and Carabao Cup victories last season.
However, the 31-year-old's family is reportedly unhappy with life in Manchester and is looking to move elsewhere.
Despite the club's efforts to keep him, coach Pep Guardiola has admitted that it is unlikely that Gundogan will stay beyond his current contract.
Speaking about the midfielder's qualities, Guardiola said, "He is a talented player and has leadership qualities. He is a perfect player, an attacking midfielder who can score and create, besides that, he can also play as a good defensive midfielder."
Gundogan's versatility and intelligence on the ball have made him a valuable asset for Man City, and his departure will undoubtedly be a blow to the team. However, the midfielder is reportedly attracting interest from several top clubs, with Barcelona said to be among the most enthusiastic.
If Gundogan were to move to the Spanish giants, he would be joining a team in transition, with new coach Xavi expected to bring a more possession-based style of play to the club.
His experience and leadership qualities would undoubtedly be a valuable addition to the Barcelona squad, and he could play a key role in their bid to challenge for titles both domestically and in Europe.
While Man City fans will undoubtedly be disappointed to see Gundogan leave, they can take comfort in the fact that he has played a crucial role in the club's recent successes and will always be remembered as a key part of their history.
As for Gundogan, the future looks bright as he seeks new challenges and opportunities to further his career.