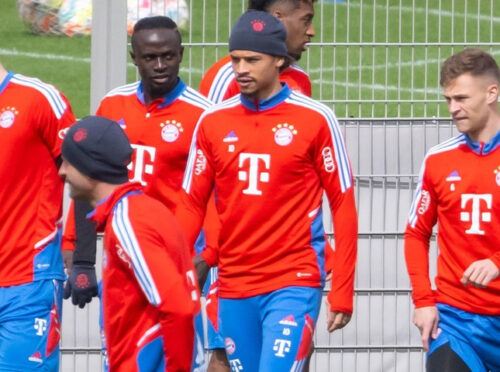 Bayern Munich is reportedly looking to sell Senegalese striker Sadio Mane this summer after an altercation with teammate Leroy Sane. After Bayern's 3-0 loss to Manchester City in the first leg of their Champions League quarter-final last week, Mane punched Sane in the face, causing tension in the club's dressing room.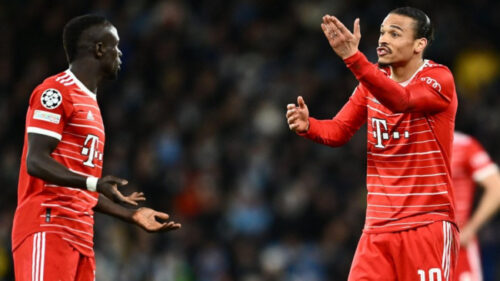 The German club has taken disciplinary action against Mane, suspending him for their Bundesliga match against Hoffenheim and fining him more than £400,000, which is the largest fine in the club's history. Bayern Munich is not stopping there, however, as they are secretly trying to get rid of Mane this summer and have sent a message that they will do "everything" to remove him from the team.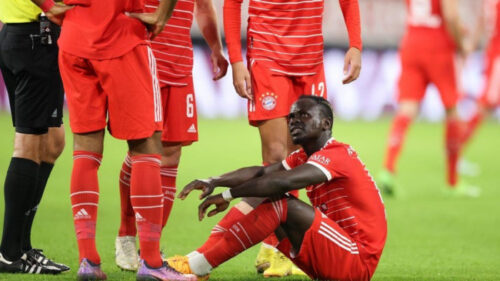 Mane moved from Liverpool to Bayern Munich for €32 million last summer, and has scored 11 goals in 32 appearances for the club. He has struggled lately, failing to score in eight Bundesliga games. According to a source from Sky Germany, "Bayern does not accept Mane's hooligan behavior and is looking to sack Sadio Mane over the summer. Moreover, from a football perspective, the new coach Thomas Tuchel has no plans to use Mane because he doesn't fit into our system."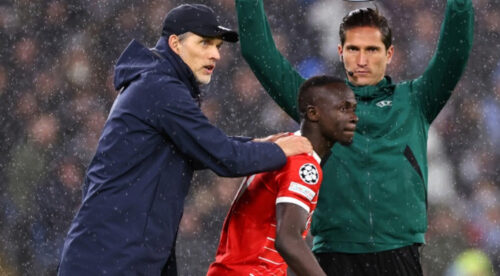 Mane's first season at Bayern Munich did not go well, and the conflict with Sane was the last straw for him at Munich. The prospect of having to move to a new destination in the future looms for the Senegalese striker. Bayern Munich will take on Manchester City at the Allianz Arena on April 20 in the second leg of their Champions League quarter-final, in an uphill battle to prolong their chances of going far in the tournament. The German club will have to overcome a 3-0 lead to qualify for the semi-finals, a daunting task considering Manchester City's dazzling form and Bayern's own difficulties at the moment.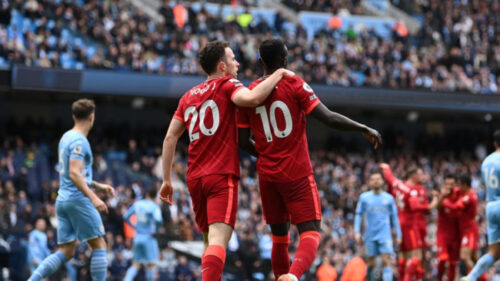 Bayern Munich desperately needs strikers in the home field to shoot, and Mane's penalty may be mitigated if there is an opportunity for him to make a great contribution to helping the club turn the game around. However, it is not clear if Sadio Mane will be present in this match or not, although coach Tuchel confirmed in the press conference that everything is back to normal in the dressing room.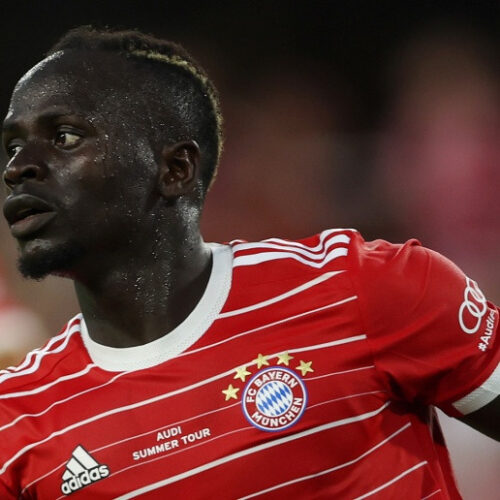 The Bundesliga champions are preparing for the most important match of the season and need to score goals to overcome Manchester City. They have not scored more than one goal in any of their last four games, and all four of them have totaled just three. The team has also not won in their last two home games in all competitions. These three goals were all scored by defenders like Dayot Upamecano, Matthijs de Ligt, and Benjamin Pavard, a worrying statistic before an important match against a strong opponent like Man City.
Bayern announced that Mane would not be available for their match against Hoffenheim on April 15 and would be fined for violating team discipline. Mane apologized to his teammates, but the Bayern leaders realized that this action was not enough to calm the dressing room. Heavy fines are needed to stabilize the situation.
Bild newspaper revealed that Mane punched Leroy Sane in the face causing him to bleed after losing to Man City in the first leg of the Champions League quarter-final. The Bayern players were forced to intervene. Mane did this because he was not satisfied with Sane's attitude. In the 83rd minute, there was a controversy between the duo on the field, with Sane getting angry and complaining about running Mane's place.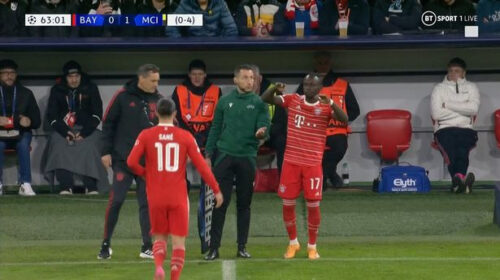 In conclusion, Sadio Mane's future at Bayern Munich is uncertain as the club is reportedly looking to sell him this summer after the altercation with Leroy Sane. Mane's performance has also been lacking lately.