Cristiano Ronaldo, one of the world's most famous footballers, has been in the news recently due to rumors of a quarrel with his girlfriend Georgina Rodriguez. Ronaldo, who is currently playing for Al Nassr in Saudi Arabia, has reportedly been experiencing some personal issues since moving to the Middle Eastern country.
According to reports, Ronaldo is said to be annoyed with Georgina due to her enthusiasm in promoting herself on social media instead of focusing on their family. It has also been reported that Ronaldo is unhappy with Georgina's reality TV show on Netflix, which focuses on her daily life with Ronaldo.
Moreover, Georgina has been seen frequently shopping in Riyadh, which has reportedly led to some disagreements between the couple. Ronaldo has refused to purchase some of the items Georgina wanted, as he thought they were superfluous.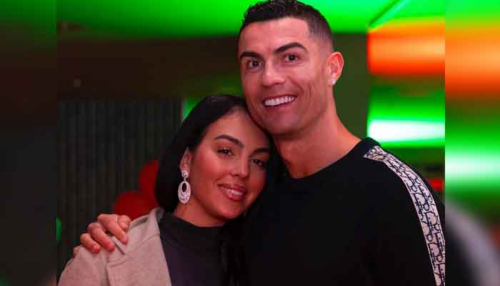 Another factor that is believed to have caused tension in the relationship is the absence of Ronaldo's mother, Mrs. Dolores, in Saudi Arabia. This has reportedly made Ronaldo more irritable and short-tempered, leading to arguments with Georgina.
Despite the rumors, a friend of Ronaldo's, Filipa Castro, has denied that there is any problem between Ronaldo and Georgina. She has stated that their relationship is still good and that the rumors are being spread by people who hate Georgina.
It is important to note that the rumors are unverified and that Ronaldo and Georgina have not commented on the situation. However, the speculation has highlighted the challenges that athletes and their families face when moving to a new country for their career.
Ronaldo's move to Al Nassr in Saudi Arabia is a significant change from European football, and the cultural differences and language barriers may be challenging for him and his family.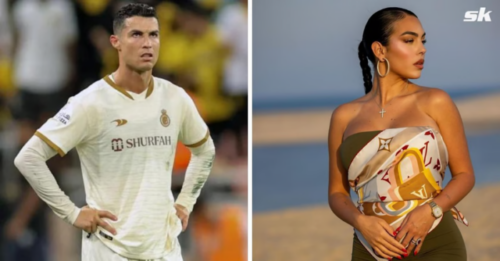 It is also important for athletes and their partners to be aware of the impact that social media can have on their personal lives and relationships.
Overall, the situation with Ronaldo and Georgina is a reminder that even celebrities and high-profile athletes face personal struggles and challenges. It is important to respect their privacy and to remember that rumors and speculation should be taken with a grain of salt.