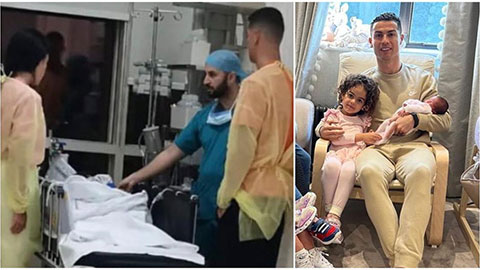 An atmosphere of insecurity enveloped Cristiano Ronaldo's family when his 5-year-old daughter, Alana Martina of the Portuguese star with his fiancée Georgina Rodriguez, has to be hospitalized for emergency surgery because of appendicitis.
Not only facing rumors about an uncertain future at Al Nassr club, but Cristiano Ronaldo is also going through the waves backstage.
Before the "storm" of rumors that he and his fiancée Georgina Rodriguez were about to break up, the former MU star had to post on social networks pictures of Georgina's love as if to confirm, between them nothing happened.
And this time, the striker who currently plays for Al Nassr club in Saudi Arabia is extremely worried about the health condition of Alana Martina – the 5-year-old daughter of the Portuguese star with his fiancée Georgina.
According to information from the daily A Bola, Ronaldo, and Georgina's daughter had unusually painful expressions at home for unknown reasons. Therefore, Ronaldo and Georgina immediately took her to a hospital in Riyadh, the capital of Saudi Arabia, for an emergency.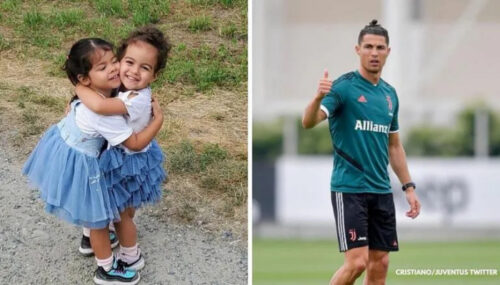 Cristiano Ronaldo's daughter was later diagnosed with appendicitis and had to undergo emergency surgery at the hospital. Both Ronaldo and Georgina were very worried about their daughter while the doctors were performing surgery.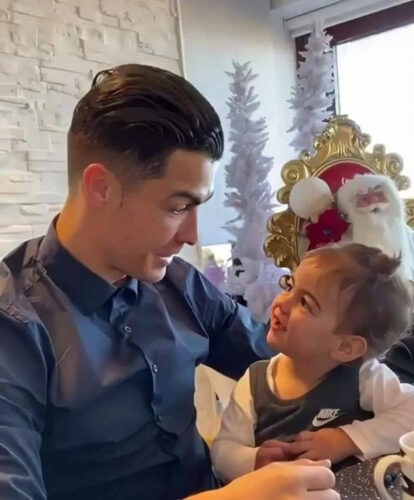 Although there is no official confirmation from the Portuguese striker, according to some sources, the health situation of little Alana Martina is gradually stabilizing.