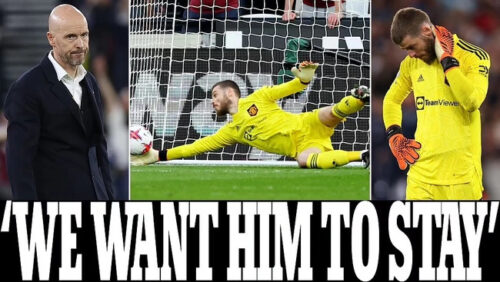 Manchester United goalkeeper David de Gea has come under fire once again after a costly mistake in the team's recent match against West Ham.
However, coach Erik ten Hag has come out in support of the Spanish shot-stopper, insisting that he still has complete confidence in him.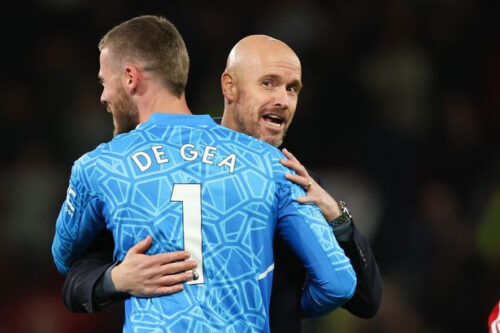 De Gea has now committed nine fouls leading to goals in the past two seasons, more than any other top goalkeeper.
This has led to some fans and pundits calling for him to be dropped from the team, but Ten Hag is not one of them.
"We have the most clean sheets in the Premier League and we would not be in this position without him," the coach said. "Mistakes have happened but I have complete confidence in De Gea. I am not worried about him at all. We want him to stay and continue to extend his contract."
This is not the first time that De Gea has been criticized for his performances in recent years. The 32-year-old has been a mainstay in the United team since joining from Atletico Madrid in 2011, but his form has dipped in recent seasons.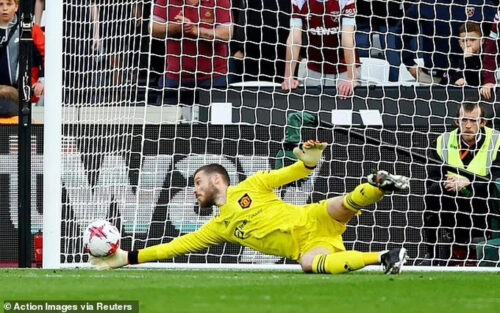 Despite this, he remains one of the best goalkeepers in the world and has been linked with moves to other top clubs in Europe.
However, it seems that United are keen to keep hold of him and are willing to overlook his mistakes in order to do so.
It remains to be seen whether De Gea will be able to regain his form and help United challenge for major honours once again.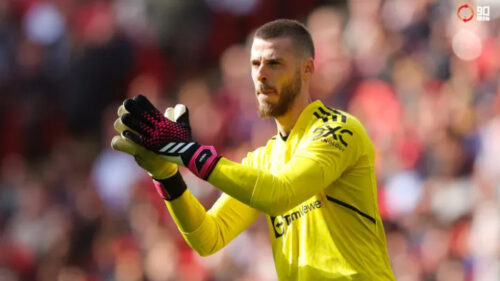 But for now, it seems that he has the full backing of his coach and teammates, and will continue to be an important part of the team's plans going forward.