Peter Johnson, a signature hunter, turned his passion for autographs and collecting sports memorabilia into a lucrative business empire called Firma Stella. Based in Worcestershire, UK, Firma Stella offers a wide range of souvenirs, including autographed jerseys, photographs, and artifacts from the world of sports. The company has signed many top sports stars, including Cristiano Ronaldo and Lionel Messi.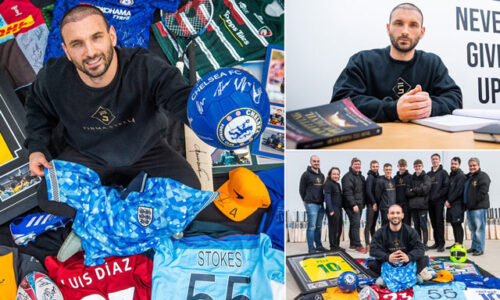 Peter has participated in various sporting events, such as F1 races in Asia, Rugby World Cup in Japan, and Man City's pre-season tours, to hunt for items signed by famous people. He decided to build a business empire signed by top sports stars after falling into debt. "I used to be in debt £10,000, but now I'm a millionaire. All with just four and a half years of work," Peter said.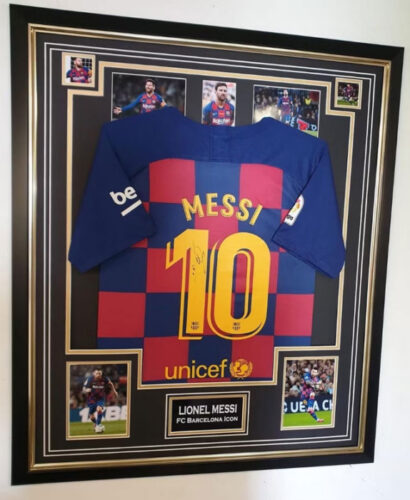 Firma Stella sells souvenirs and jerseys from all corners of the sports world, but the most profitable are still merchandise brought back from top soccer stars like Messi and Ronaldo.
Stella Firma currently has 17 Ronaldo-related items for sale on the company's website, including signed shirts from his time at MU, Real Madrid, Juventus, and Al Nassr in Saudi Arabia. Recently, CR7's signed shirt on his second return to play for the Old Trafford team sold for nearly £2,500.
Peter is always thinking of novel ways to secure valuable autographs from football stars. He met both superstar duo Ronaldo and Messi, convincing them to sign shirts and other items before selling them for a big profit.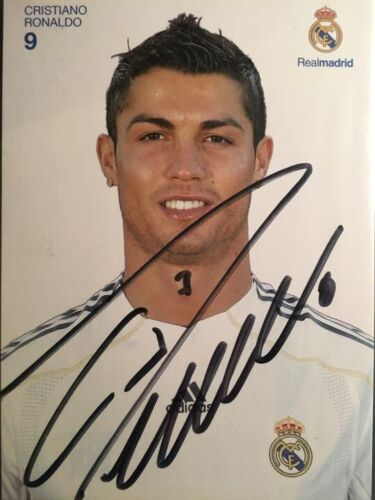 Peter followed Ronaldo's bus from the airport to a hotel and quickly booked a room. He saw the elevator on the top floor, so he waited for it to go down. The first elevator opened, and Ronaldo was in it. Peter jumped in, and Ronaldo signed what he brought with him.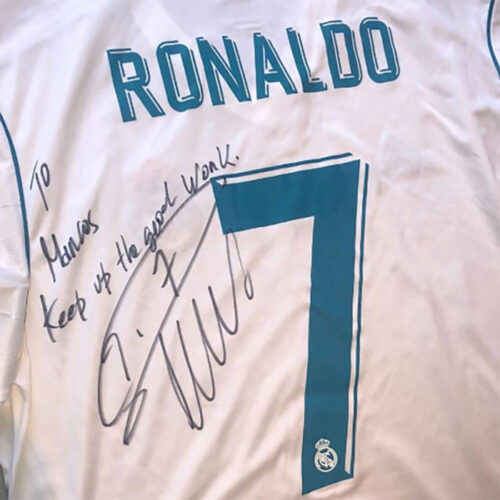 With Messi, Peter took a risk and flew from Birmingham to Barcelona when Messi was still playing there. He was ready at the airport where the plane carrying the Barca team was scheduled to land.
After knowing the schedule, Peter booked a plane ticket for a flight within the landing time of the plane carrying the Barca team to the airport. "I was really lucky that the team just walked through the security check, Messi, Neymar, Luis Suarez… they signed everything that I brought with me. I took the risk, and it paid off.
It all comes down to studying, knowing the position of the players, and then making a reasonable approach strategy," said Peter.
Peter intends to scale the business and open more branches of Stella Firma in the US in the near future. He offers souvenirs and jerseys from all corners of the sports world, catering to the needs or pocket of each customer.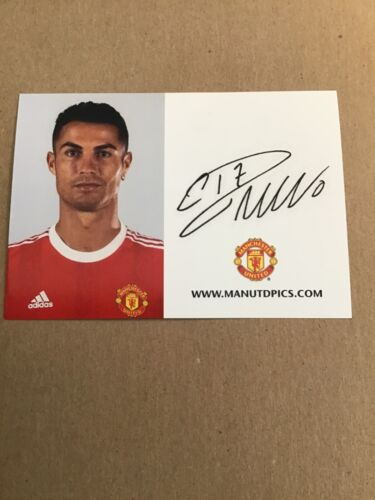 Firma Stella's biggest sale is a signed 1966 England shirt for £10,000, and a lot of Maradona jerseys and memorabilia have sold very well. Peter's story proves that taking risks with reasonable tactics, even a little trickery, can lead to success.