A beloved dog named Charlie had been by Kelly O'Connell's side for 15 years, helping her through life's ups and downs. When Kelly was planning her wedding in Colorado, she knew that Charlie had to be a part of the celebration, even though he was battling a brain tumor that left his body vulnerable.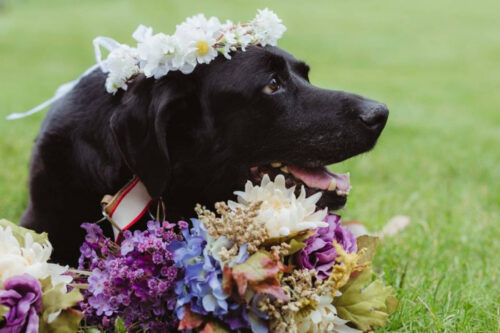 Charlie was found in a shopping cart during the dead of winter, and Kelly took him in when he was just a puppy. She wasn't looking for a dog to adopt, but when she saw Charlie, she knew he belonged with her.
Over the years, Charlie became Kelly's constant companion, providing her with love, comfort, and support. When Kelly met the man who would become her husband, Charlie was there to offer his approval.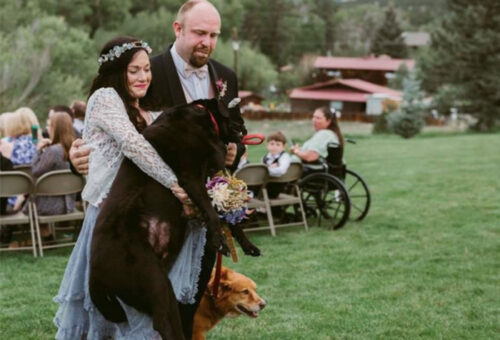 But as Charlie aged, he developed a brain tumor that left him weak and struggling. Kelly knew that Charlie might not be around for much longer, but she couldn't imagine getting married without him by her side.
When the big day finally arrived, Charlie was too exhausted to move, and Kelly's sister, a bridesmaid, offered to carry him down the aisle. The photographer knew how much it meant to Kelly to have Charlie there, and she captured the touching moment when Kelly and her beloved dog exchanged one last gaze.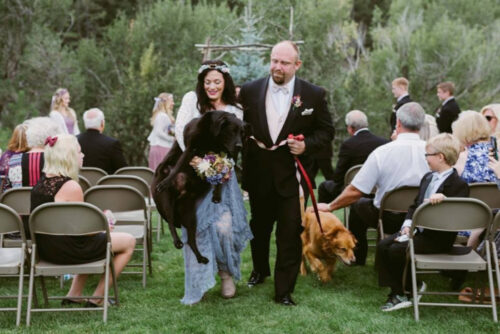 Charlie passed away shortly after the wedding, but his memory lives on in the hearts of everyone who knew and loved him. Kelly and her husband will always cherish the time they had with their faithful companion, and they are grateful for the special role he played in their wedding day.
The story of Charlie and Kelly's wedding is a testament to the bond between humans and animals, and the power of love to bring us together. Even in the face of illness and loss, Charlie and Kelly's story shows us that we can find joy and meaning in the moments we share with those we love.