Small Puppy Rescued: The Heartbreaking Reality of Animal Cruelty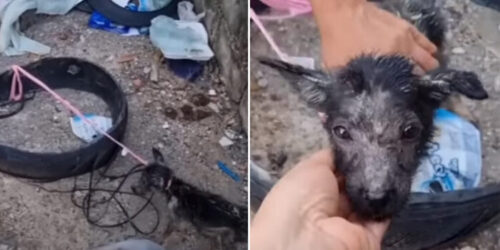 Animal cruelty is a problem that plagues our society, and it's not just limited to wild animals. Domestic pets like dogs and cats often become victims of inhumane treatment, neglect, and abuse. Recently, a small puppy was found tethered to an old tire in the rain, starving and desperately begging for water. This is just one of many heartbreaking cases of animal cruelty that highlights the importance of raising awareness about this issue.
The incident is a clear example of how animals are often treated like objects rather than living beings with emotions and feelings. The small puppy, who was no more than a few months old, was left alone in the rain with no shelter, food, or water. The only thing keeping him tethered was an old tire that had been tied around his neck.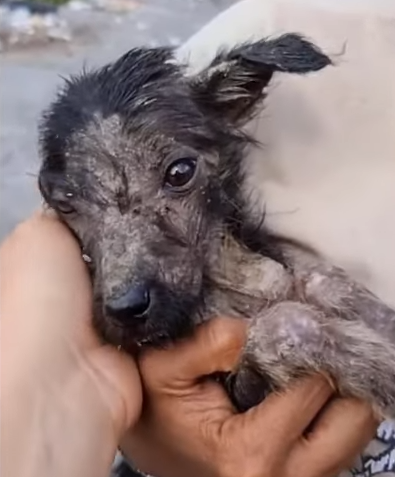 It's hard to imagine the pain and suffering that this poor animal had to endure, but thankfully, the puppy was eventually rescued by a kind-hearted individual who couldn't ignore his desperate pleas for help. The puppy was taken to a local shelter, where he received the necessary medical attention and care he needed.
Unfortunately, this is not an isolated case. Thousands of animals are neglected, abused, or abandoned every year, and most of them never receive the help they need. This is why it's important to raise awareness about animal cruelty and to take action when we witness it.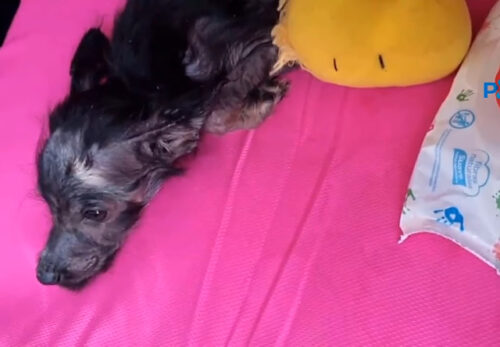 There are many ways to help prevent animal cruelty. The first step is to educate ourselves and others about the issue. We need to understand the signs of animal abuse and neglect so that we can recognize them when we see them. We should also support animal rescue organizations and animal shelters, which provide a safe haven for animals in need.
In addition to this, we can also make a difference by reporting any cases of animal cruelty or neglect that we witness. This can be done by contacting local animal control agencies, the police, or animal welfare organizations. By taking action, we can help ensure that animals are protected and that their rights are respected.
In conclusion, the story of the small puppy tethered to an old tire in the rain is a heartbreaking reminder of the reality of animal cruelty. We must all do our part to raise awareness about this issue and take action to prevent it. By educating ourselves and others, supporting animal rescue organizations, and reporting any cases of abuse or neglect, we can make a difference in the lives of animals and help create a world where they are treated with the respect and care they deserve.