Pep Guardiola's Manchester City squad faces a midfield challenge as they enter the new season with two key positions to fill.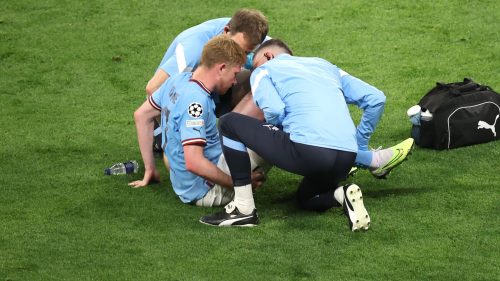 Kevin De Bruyne's unfortunate hamstring injury, which occurred before the Champions League final, is expected to keep him out of action during the early stages of the new campaign. As a result, City will need to find suitable replacements for both attacking midfield positions.
The departure of Ilkay Gundogan, who played a crucial role in City's triumphant season, adds further complexity to the situation. Guardiola must now strategize and form a midfield setup without one of his key players.
One promising candidate to fill the midfield void is Mateo Kovacic, the classy Croatia international. Though not a direct replacement for Gundogan, Kovacic shares similar traits and has the potential to reprise the influential role left by the departing midfielder. With his dynamic playing style, elegant ball control, aerial ability, and tactical intelligence, Kovacic seems well-suited for the task.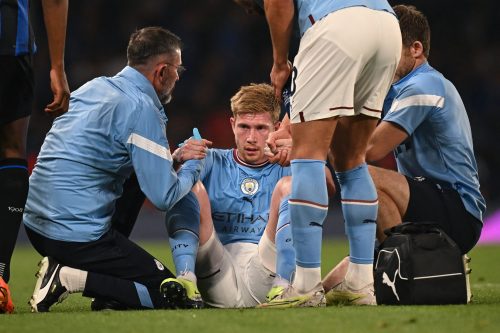 Another option is Phil Foden, the local hero dubbed as the heir to David Silva's legacy. Initially, Guardiola was cautious about Foden's readiness for a central role, but his impressive performances towards the end of the season, including replacing De Bruyne in the Champions League final, have showcased his potential as a permanent fixture in the midfield.
Julian Alvarez, who joined City, has proven to be a valuable asset in the attacking midfield position when De Bruyne is rested. His versatility makes him an attractive option for Guardiola, and if given more opportunities, Alvarez could excel in the role.
On the other hand, Kalvin Phillips had a challenging debut season at City with limited impact on the successful campaign.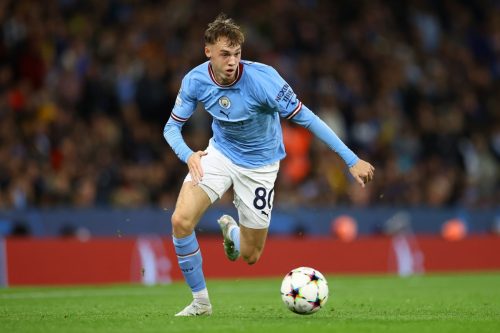 While he aims to stay and compete for a place in the team, Phillips needs to show significant improvement to secure more playing time. He could be considered as Rodri's first substitute or play further up the field, depending on the tactical requirements.
The club's talented young players also have a chance to make their mark. Cole Palmer, though not progressing as much as expected last season, still possesses great potential, as seen during England Under-21s' European Championship triumph.
James McAtee, who impressed during his time at Sheffield United and garnered interest from other clubs, will also look to seize the opportunity to prove himself at Manchester City.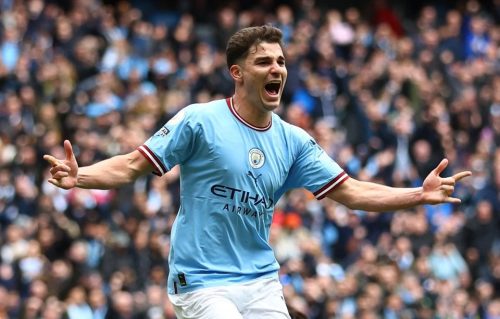 In conclusion, Manchester City's midfield faces an exciting challenge due to the absence of Kevin De Bruyne and Ilkay Gundogan.