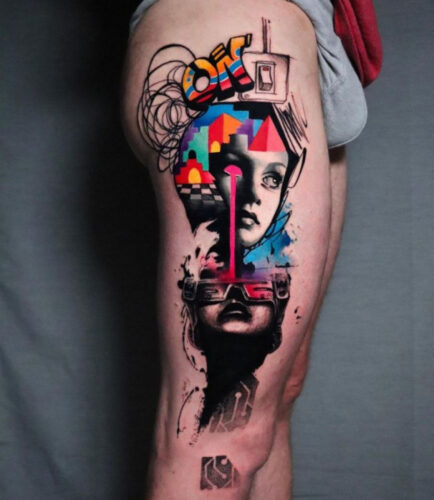 Marco Pepe: A Journey of Tattooing and Cultural Immersion
Marco Pepe, a renowned tattoo artist, was born in Naples and has spent his life exploring different cities across the world. From Paris to Munich,
London to Milan, and even working in several cities in the United States, Marco's journey has been one of cultural immersion and artistic inspiration.
Today, he works at Encre Tattoo, a prestigious studio located in Naples, where he creates unique and individual tattoos that reflect the needs and desires of his clients.
Marco's journey as a tattoo artist started when he was just a teenager.
Fascinated by the art of tattooing, he began experimenting on himself and friends before honing his skills under the guidance of established artists.
Marco's passion for tattooing took him to different cities, where he immersed himself in local cultures and explored new directions of tattooing.
Each city had something unique to offer, and Marco drew inspiration from his experiences to create tattoos that were not just aesthetically pleasing but also deeply meaningful.
Paris, for instance, introduced Marco to the world of Art Nouveau and Art Deco, which he incorporated into his tattoos.
Munich, on the other hand, inspired him to experiment with color and shading techniques, resulting in some of his most vibrant and striking tattoos.
In London, Marco discovered the beauty of traditional Japanese tattoos and the intricate details that went into creating them.
Milan's fashion-forward culture sparked his interest in creating tattoos that were both stylish and timeless.
And in the United States, Marco learned to push the boundaries of tattooing, exploring new styles and techniques that were yet to be discovered.
All these experiences have shaped Marco into the artist he is today – one who creates tattoos that are unique, individual, and deeply personal.
Marco believes that every tattoo should reflect the needs and desires of its owner while remaining true to his artistic vision.
He spends time getting to know his clients, understanding their preferences, and suggesting designs that will best represent them.
For Marco, tattooing is not just about creating art on skin, but also about telling a story – a story that reflects the individuality of each person he works with.
At Encre Tattoo, Marco works alongside a team of talented artists who share his passion for tattooing.
The studio is located in one of the most prestigious areas of Naples and offers a comfortable and welcoming environment for clients.
Whether it's a small and delicate design or a full sleeve, Marco and his team are committed to creating tattoos that exceed their clients' expectations.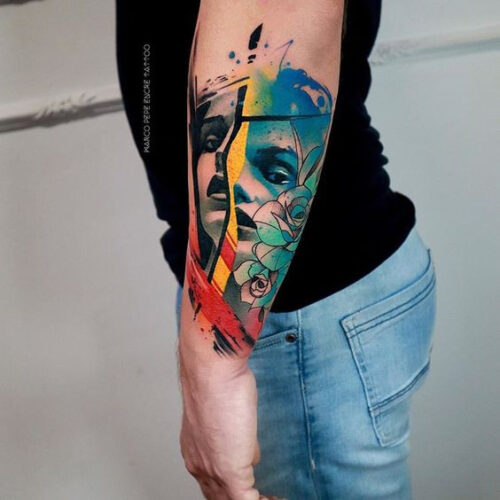 In conclusion, Marco Pepe's journey as a tattoo artist has been one of cultural immersion, artistic exploration, and personal growth.
He has learned from the best in the business, traveled to different cities, and incorporated his experiences into his art.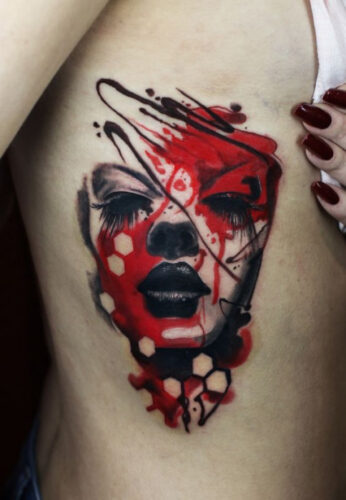 Today, he creates tattoos that are not just beautiful, but also deeply personal and meaningful.
If you're looking for a tattoo that truly reflects your individuality, Marco Pepe and the team at Encre Tattoo are the ones to turn to.