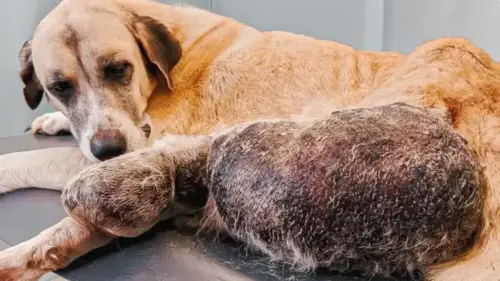 Meet Mary, the Malnourished Mastiff with a Heartbreaking Past
Mary is the face of neglect that is so often found in rural Spain. Despite her obvious suffering and neglect, her previous owner did nothing to help her. Mary's story is a tragic one, but it's also a story of hope and the power of compassion.
The economic situation in Spain is dire, and it's nearly Christmas, but we know that you, our readers, will help us keep our promise to Mary. We promised her that she will only know love and care in the future, and we intend to keep that promise.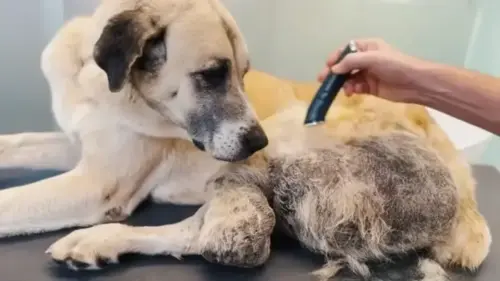 Mary's case is an extreme example of neglect and malnourishment. She arrived at our shelter severely underweight and with a tumor on her side that was one-third of her body weight. This tumor started small, the size of an almond, but because of neglect, it grew to an enormous size.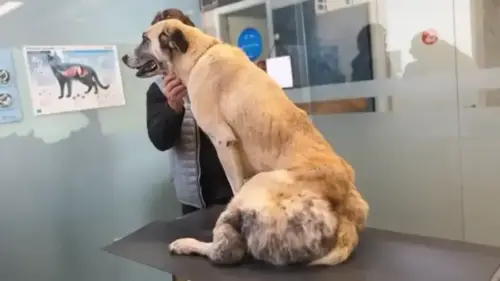 There will be some people who, in an effort to make sense of all of this, will say that maybe the owner didn't take Mary to the vet because the vet was too expensive. However, neglecting an animal's health is never the answer. It's our responsibility as pet owners to provide proper care for our animals.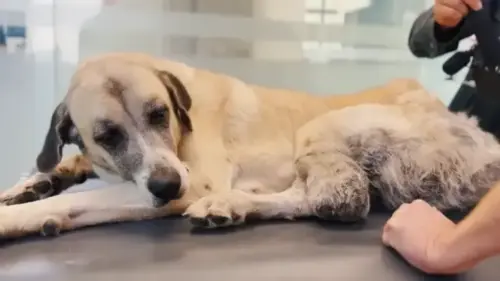 Mary's case is a reminder that we need to be vigilant about our pets' health. Regular vet visits, a proper diet, and plenty of exercise can go a long way in ensuring our pets live happy and healthy lives.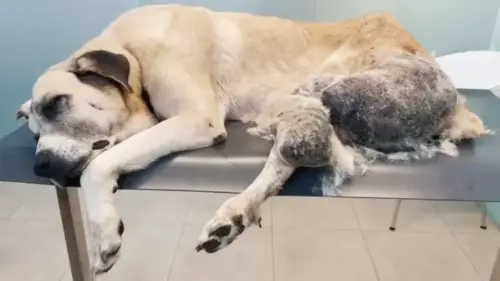 We want to thank Viktor Larkhill & Co. for teaching their viewers about our responsibility towards domesticated animals and nature in general. They are an inspiration, and the vets who work tirelessly to help animals like Mary are the real-life Santas.
In conclusion, Mary's story is a heartbreaking one, but it's also a story of hope. With the help of kind-hearted individuals like you, we can ensure that animals like Mary receive the care and love they deserve. Remember, neglecting an animal's health is never the answer, and it's our responsibility to provide them with proper care. Let's make a difference and ensure that all animals receive the love and care they deserve.