Kind-hearted Pit Bull Invites Pregnant Stray Cat Into His Doghouse To Give Birth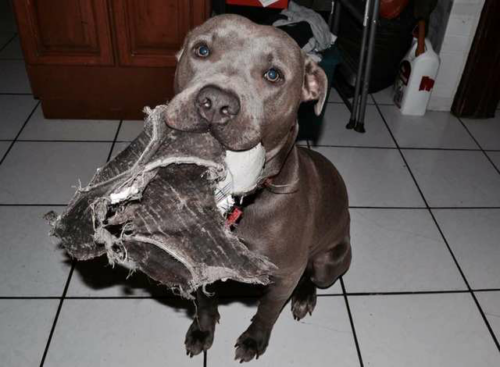 Pit bulls are often seen as aggressive and dangerous dogs, but one pit bull named Hades is proving that stereotype wrong.
In fact, Hades is a sweet and gentle dog who has a heart of gold. Recently, Hades showed his kindness by inviting a pregnant stray cat to stay in his doghouse while s
he gave birth to her kittens.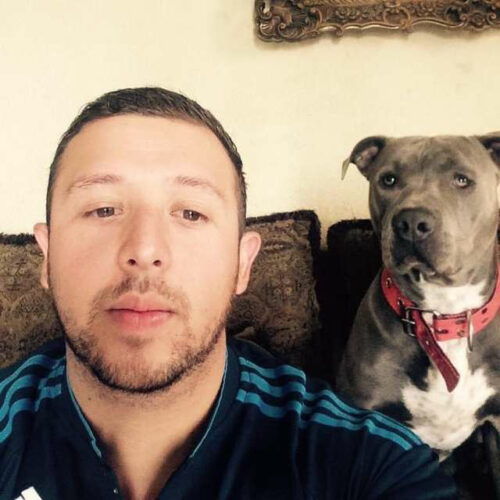 Hades lives in Mexico with his owner, Juan José P. Flores. Flores had noticed a stray cat in the neighborhood and had been leaving food out for her to ensure she was fed and warm.
Hades, being the sweet dog he is, saw that the cat needed help and decided to lend a hand.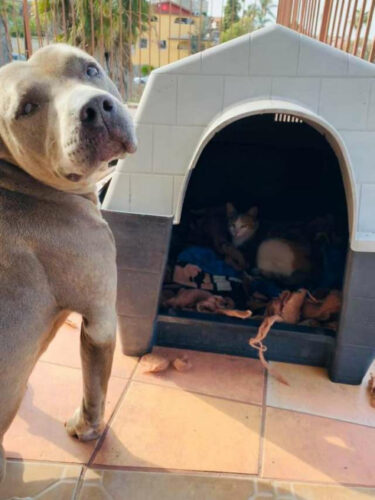 One day, Flores heard knocking at the back door leading to Hades' hangout place. When he opened the door, he saw Hades making a lot of noise and seemed excited to show him something. Flores followed Hades and was surprised to see the pregnant stray cat comfortably settled in Hades' doghouse.
"I was very surprised," Flores said. "It was like Hades wanted me to see what he had done."
Hades had welcomed the stray cat into his doghouse and made sure she had a safe place to give birth to her kittens.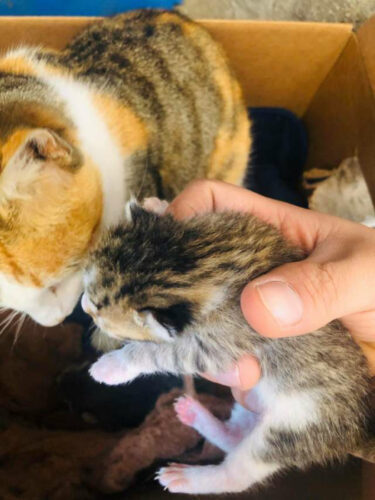 It was a heartwarming gesture that showed just how kind and gentle pit bulls can be.
Pit bulls often get a bad reputation due to misconceptions about their temperament. However, anyone who has owned a pit bull knows that they are great family pets.
They are loyal, affectionate, and protective of their loved ones.
Hades is a perfect example of this.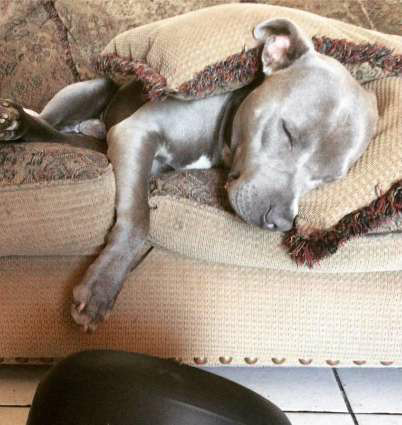 This story of Hades and the pregnant stray cat has gone viral, and for good reason.
It is a heartwarming reminder that animals can be kind and caring towards each other, no matter their species.
Hades has shown that pit bulls are not naturally aggressive and can be loving and gentle companions.
In conclusion, Hades' act of kindness towards the pregnant stray cat is a beautiful reminder that we should never judge a book by its cover.
Pit bulls can be great family pets, and Hades is a shining example of that. We should always treat animals with kindness and respect, regardless of their breed or species.