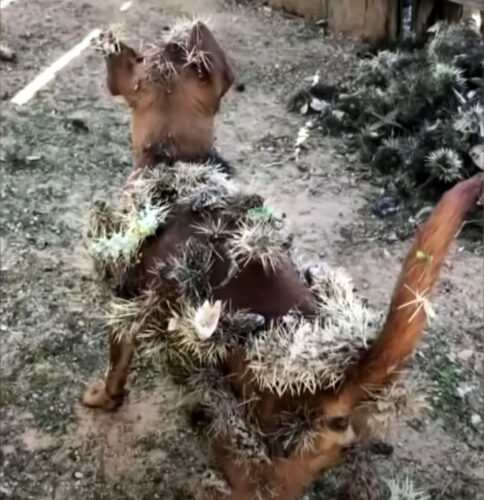 Two pups were discovered with their entire bodies covered in needles from a cactus plant in Mesa, Arizona, causing them extreme pain and discomfort.
Fortunately, firefighters were able to come to their rescue and get them the medical attention they needed.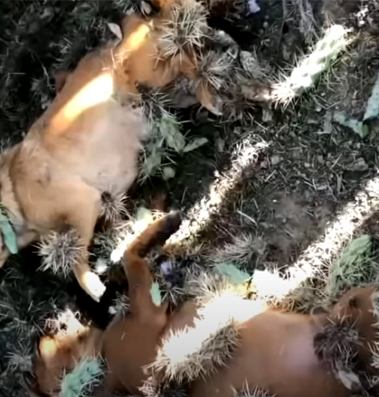 On the day in question, a woman called the fire department to report that two stray Chihuahua mixes were covered in cactus needles in her front yard.
When the firefighters arrived, they found the dogs in a state of distress, unable to move and shaking uncontrollably.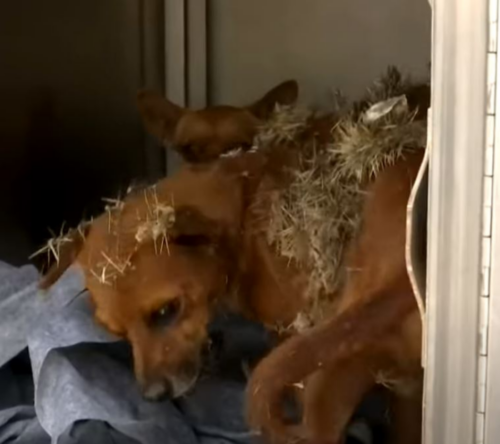 The dogs had inadvertently rolled in the cactus plant, causing the needles to penetrate their fur and skin.
The firefighters acted quickly, managing to calm the frightened dogs and remove the needles from their bodies.
They then transported the dogs to the Maricopa County Animal Care and Control veterinary clinic for further treatment.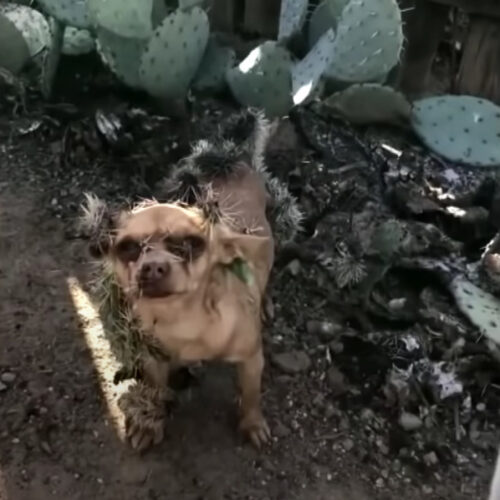 Under anesthesia, the vets were able to remove all of the needles from the dogs' bodies and provide them with medication and antibiotics to alleviate their pain and prevent infection.
As the dogs had no microchip, it was unclear who their owners were, and they were placed under medical observation and care.
Once they have fully recovered, they will be up for adoption at Maricopa County Animal Care and Control.
This incident highlights the importance of microchipping your pets to ensure they can be identified and reunited with their owners in case of an emergency.
It also serves as a reminder of the potential dangers that exist in the environment, even in seemingly harmless plants like cacti.
If you have pets, it is essential to keep an eye on them when they are outdoors to ensure they are safe and not exposed to potential hazards.
It is also crucial to know the signs of distress in animals and to act quickly to get them the help they need.
In conclusion, the story of the two pups covered in cactus needles is a reminder of the importance of responsible pet ownership and the need to be vigilant about our pets' safety.
It also shows the compassion and dedication of firefighters and animal care professionals who go above and beyond to help animals in need.