In Suwałki, Poland, a heart-wrenching story unfolded when an abandoned dog found himself ensnared in freshly dumped tar. Unaware of the sticky trap awaiting him, the exhausted canine laid down in the tar. When he realized the dire situation, he summoned all his strength to bark relentlessly for help.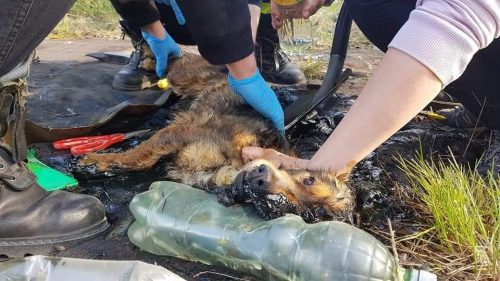 His persistent cries for assistance drew the attention of nearby workers, who rushed to his aid. This touching rescue mission, led by animal rescuer Joanna Godlewska from the Niczyje Animal Foundation, demonstrated the incredible resilience of this courageous dog.
A Desperate Cry for Help: Upon arriving at the scene, Joanna Godlewska was moved to tears as she witnessed the dog's plight. Fortunately, the dog had managed to free his snout from the tar, allowing him to breathe and bark for assistance.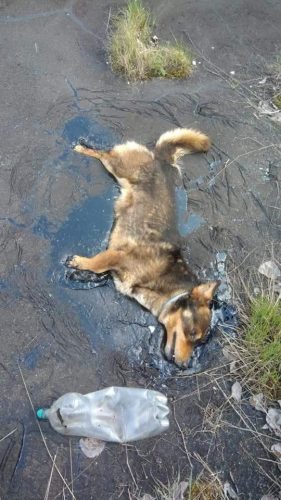 With the collaborative efforts of local fire and police departments, rescuers began the painstaking process of cutting away the tar-covered fur. They used oil to counteract the sticky substance and gently extricate the dog from the tar.
Recovery and Compassion: Rescuers worked diligently until they finally succeeded in freeing the dog from his tar prison. He was immediately transported to a veterinary clinic for a thorough examination and treatment for exhaustion.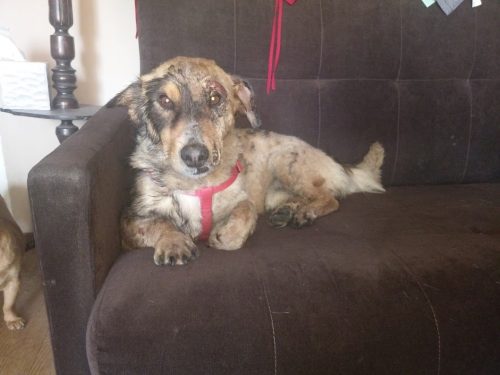 The veterinary team also removed nearly 100 ticks from his body. After multiple baths to eliminate the remaining tar from his paws and fur, the dog was offered a warm meal and a soft bed to rest in. Although the duration of his entrapment remains uncertain, the resilient canine was overjoyed to be free. He began regaining his strength and received treatment for minor wounds on his head.
Meet "Lucky" Farcik: The resilient dog was named Farcik, affectionately known as "Lucky," by his rescuers. Joanna Godlewska has been taking slow walks with him, slowly uncovering the hardships he endured before his rescue.
Farcik is now showered with love and receives all the care he needs. The Niczyje Animal Foundation shared, "Farcik is resting. He regains strength and above all, faith in humans." Once he fully recovers, Farcik will be put up for adoption.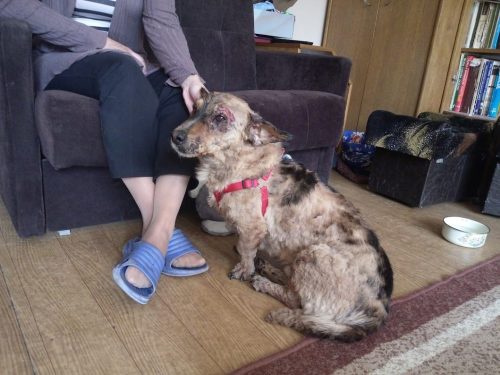 For now, he is in the care of a veterinarian and spends his nights with one of the rescue's volunteers. He will never have to worry about his next meal or where he will sleep because he is surrounded by people who love him. Moreover, thousands of people around the world are rallying for his recovery and a loving forever home.
In conclusion, Farcik's harrowing ordeal and heartwarming rescue serve as a testament to the compassion and dedication of animal rescuers and the power of community support. This brave dog, now known as Lucky, has a second chance at a happy and loving life, thanks to the kindness and perseverance of those who came to his aid.