Tattooing has evolved over the years from simple designs to complex and intricate pieces of art. One of the most fascinating styles of tattoos is the bio organic tattoo.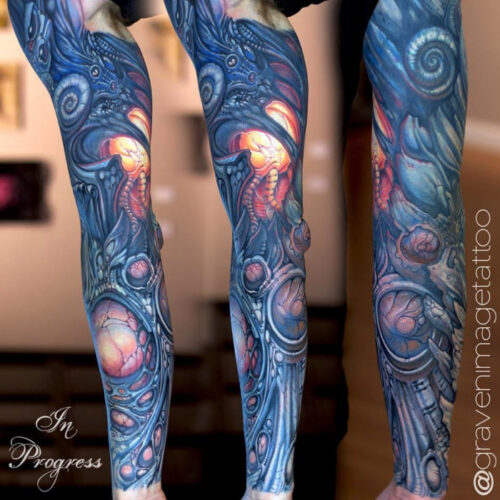 This style is a blend of biomechanical and organic tattoos that features natural elements with horror and science fiction themes.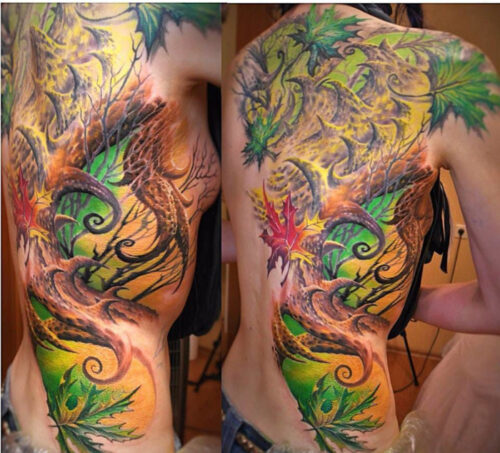 Bio organic tattoos are known for their bold, vibrant designs that cover large parts of the body, from sleeves and leg pieces to full bodysuits.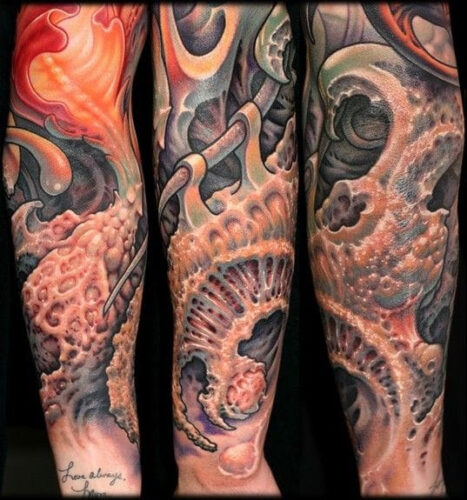 They often incorporate exaggerated anatomical features and fantasy elements to create impressive pieces that showcase the beauty of nature in a unique and creative way.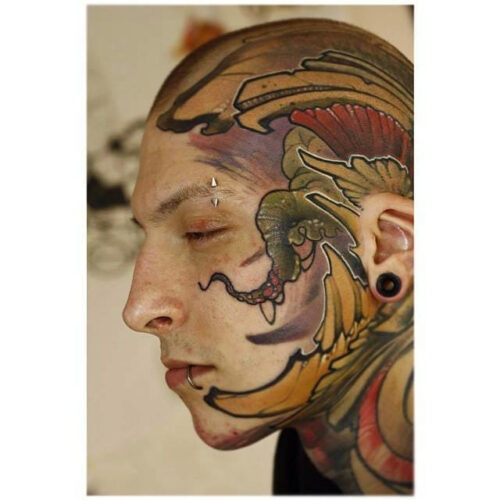 The style has its roots in the biomechanical tattoo trend that emerged in the late 1990s.
Biomechanical tattoos featured designs that mimicked the mechanical workings of the human body.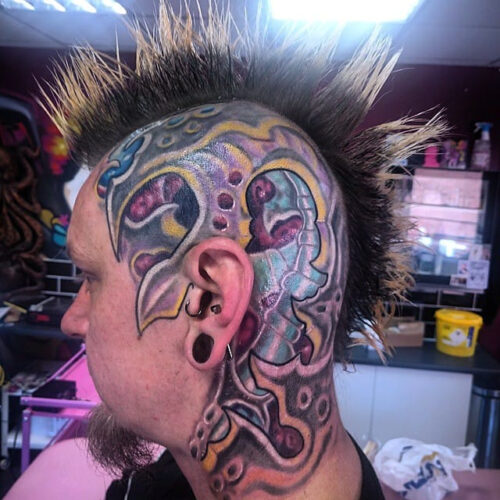 However, bio organic tattoos take this idea a step further by adding organic elements, such as plants and animals, to the design.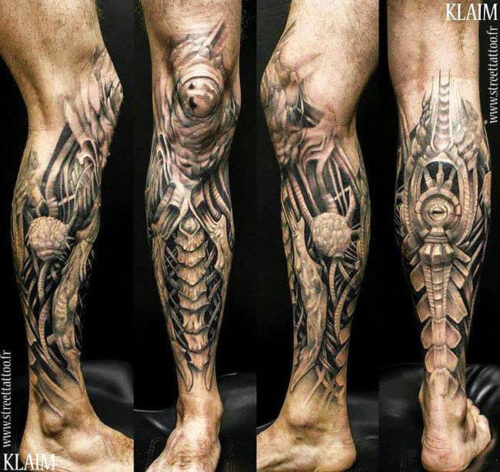 The bio organic tattoo aesthetic is characterized by a contrast between light and darkness.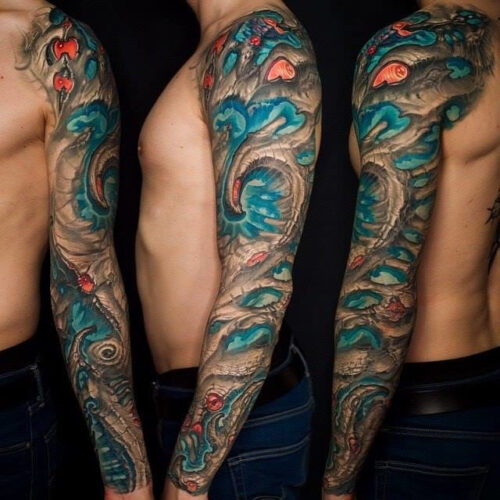 The designs often feature intricate compositions that hide cartilaginous volutes and tips in the foreground.
The inspiration for these designs comes from the human body, as well as monstrous animals and aggressive plants.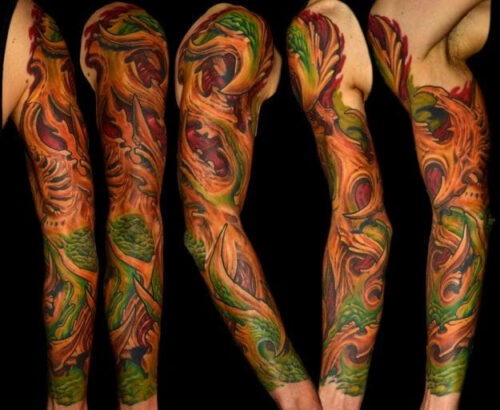 The bio organic tattoo style is not for the faint of heart. It can be quite gruesome, with gore details that might not be suitable for everyone.
However, beauty and spirituality are not excluded from this style.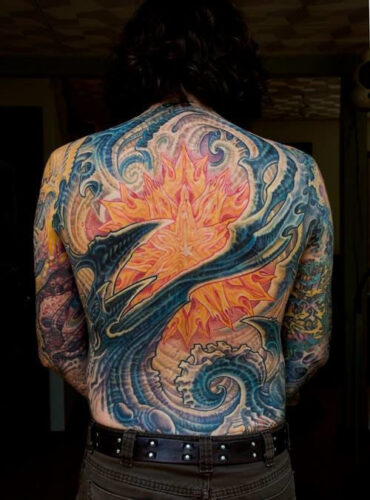 Some tattoo artists have developed their style in such a vibrant and impressive way that they are now recognized as real masters.
Guy Aitchinson and Nick Baxter are two of the most renowned bio organic tattoo artists.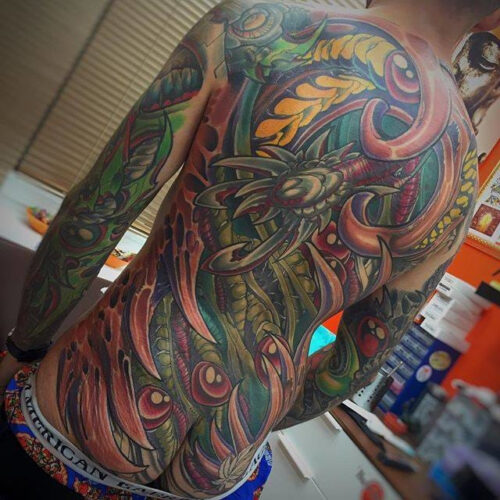 They have developed their unique styles over the years and have created some of the most impressive and ambitious designs in this genre.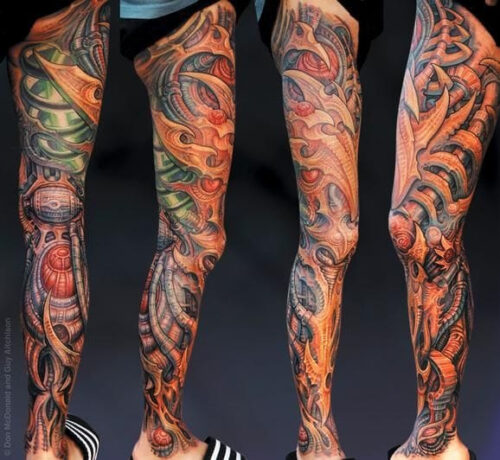 Their work showcases the incredible potential of bio organic tattoos and the beauty that can be found in the horror and science fiction themes.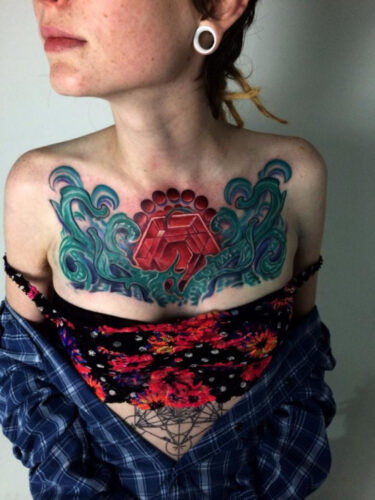 When it comes to bio organic tattoos, the possibilities are endless.
The style offers a lot of room for creativity and imagination.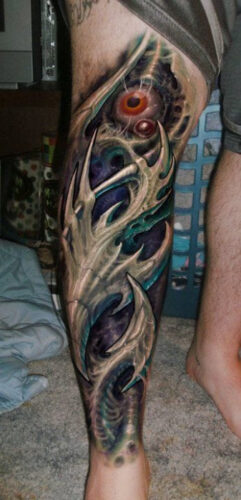 The designs can be as big or as small as you want, and they can be customized to suit your preferences.
Whether you want a small piece or a full bodysuit, a bio organic tattoo is sure to make a bold and impressive statement.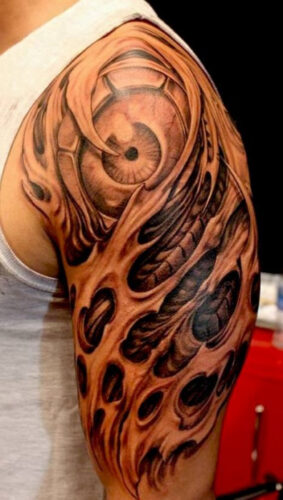 In conclusion, bio organic tattoos are a unique and impressive style of tattooing that blends natural elements with horror and science fiction themes.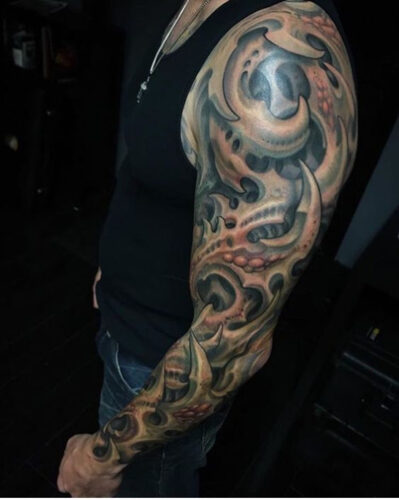 The style offers endless possibilities for creativity and imagination and can be customized to suit any preference.
With talented artists like Guy Aitchinson and Nick Baxter leading the way, the future of bio organic tattoos looks bright.