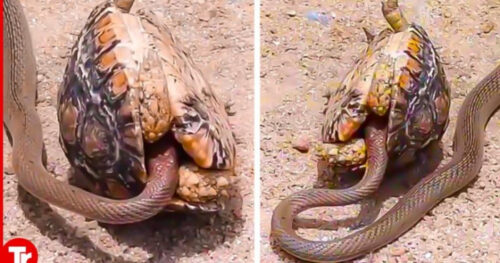 The snake and the turtle are two very different creatures in the animal kingdom.
Snakes are known for their venomous bites and ability to prey on almost anything, while turtles are known for their hard shell and gentle nature.
However, a recent incident has shown that even the most fearsome predator can be thwarted by the humble turtle shell.
In this story, a venomous snake was on the hunt for its next meal when it came across a turtle.
Not deterred by the turtle's protective shell, the snake decided to try and attack its prey by entering the shell itself. This turned out to be a big mistake, as the snake's head became stuck inside the shell.
The snake began to panic and struggle, wagging its tail frantically in an attempt to get free. However, the turtle's shell proved to be too much for the snake to handle.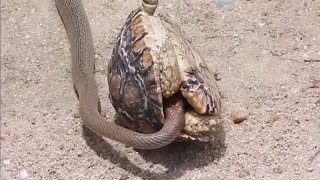 It took five long minutes for the snake to finally free itself from the shell, and it immediately fled the scene in fear.
This incident serves as a reminder that even the most fearsome predators can be outsmarted by the animals they prey upon.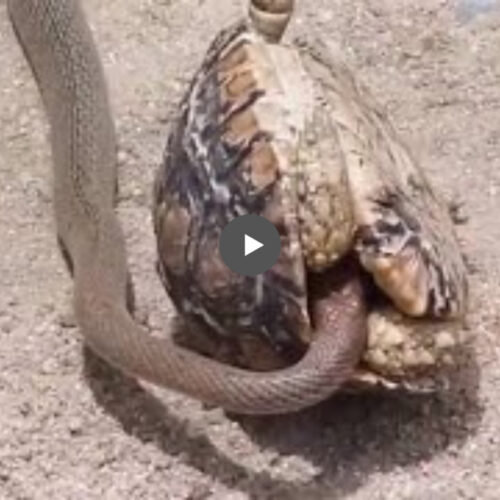 It also highlights the unique adaptations of turtles, whose shells are made up of a combination of ribs and spine and are thick and hard enough to evade most predators.
Perhaps the most interesting takeaway from this story is the lesson that even the most powerful creatures can learn from their mistakes.
It's possible that after this encounter, the venomous snakes have learned to avoid attacking the gentle but martial turtles and have gained a newfound respect for the power of a sturdy shell.
In conclusion, the snake and turtle encounter is a fascinating story of predator and prey, and how sometimes the tables can turn in unexpected ways.
It's a reminder that nature is full of surprises, and that every creature has its unique strengths and weaknesses.
The incident also emphasizes the importance of adaptation and learning from our mistakes, even for the most powerful creatures in the animal kingdom.